---
Tui Namosi presents his i-sevusevu to The People's Alliance and conveys Maciu Katamotu's candidature as his successor from Namosi
Tui Namosi presents his i-sevusevu to The People's Alliance and conveys Maciu Katamotu's candidature as his successor from Namosi
[Photo Credit: The People's Alliance]
Turaga Na Tui Namosi, Ratu Suliano Matanitobua traditionally presented his i-sevusevu to The People's Alliance yesterday afternoon and also conveyed Maciu Katamotu's candidature as his successor from Namosi.
Katamotu has been chosen by the vanua of Namosi to represent the province under the People's Alliance banner in the next general elections.
He was the Assistant Chairman of Namosi Provincial Council, and has also worked at the Fiji Development Bank and Housing Authority.
In acknowledging the Tui Namosi's i-sevusevu, People's Alliance Leader, Sitiveni Rabuka welcomed Katamotu to the party.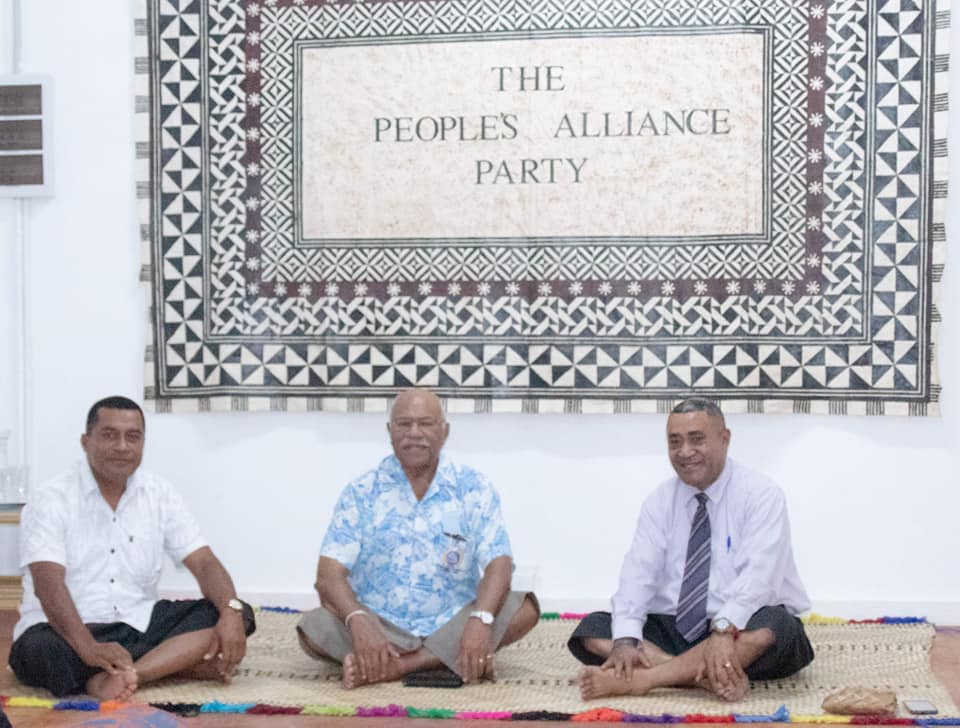 [Photo Credit: The People's Alliance]
---
---
-->
---
---
fijivillage Straight Talk with Vijay Narayan
Latest Videos
Stay tuned for the latest news on our radio stations