Tom Hanks, in isolation in Australia after being diagnosed with coronavirus, has kicked off a social media storm over his use of the country's national spread, vegemite.
The actor posted a photo to Twitter and Instagram captioned "Thanks to the Helpers. Let's take care of ourselves and each other."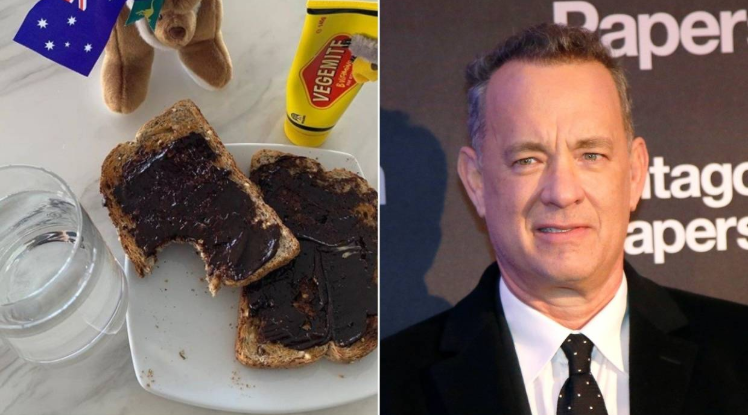 Tom Hanks has created a social media storm with this photo of thickly-spread vegemite
The picture itself shows a plush kangaroo holding a tiny Australian flag and two slices of toast generously spread with vegemite, with just one bite missing.

Across the two platforms, the post had garnered well over a million likes within 10 hours of being posted, and thousands of comments, almost all of them about the thick coating of yeast-based spread.
[Source : Stuff.co]