Thousands gather at the Rups Mega Complex for the show.
Thousands of people have gathered for the Radio Navtarang Sargam Rang Barse Stage Show at Rups Mega Complex in Nakasi.
People have been enjoying dance performances by Yuva Dance Crew and have also been dancing to the beats or the Hudda Taasa or traditional drums played by Jiten and team from Ba.
Satendra Kumar says he came from Batiri, Sigatoka just for the show and will not leave until it finishes.
He says he is here to see his favourite announcers Sneh Chaudhry and Angeleene Sharma.
Kumar says he has never seen such a show before and is urging people to come and have some fun.
Nikhil Naicker says he has come for the show just to play with colours and the foam party.
Naicker adds he has been at the Rups Mega Complex since 10am and will be leaving when the show ends.
Isha Singh says she came with 9 of her friends and family to enjoy the show and the rides.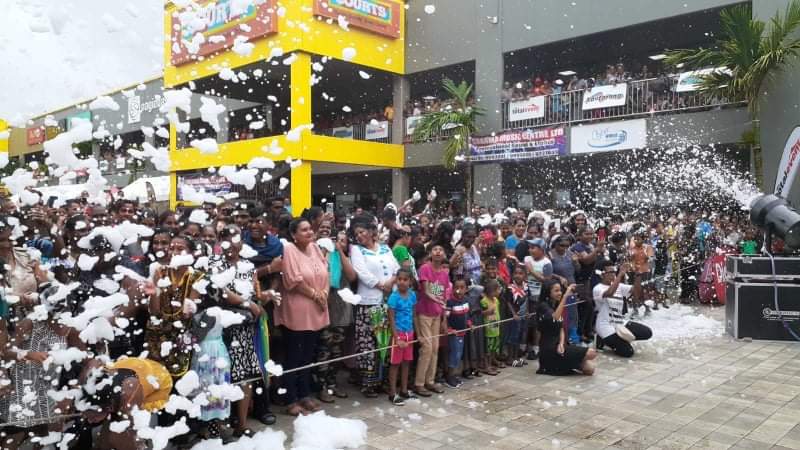 She says she is looking forward to the dance performances by the Yuva Dance Crew and the personalities.
The Yuva Dance Group will be taking the stage at about 3pm while Navtarang personality, Naman Narayan will be performing at about 3.30pm.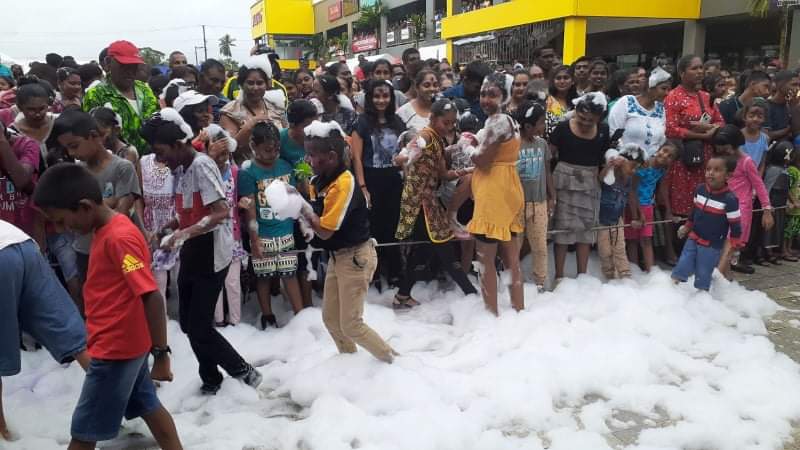 Senior Content Director, Satya Nand will be taking the stage at 6pm.
The Navtarang Sargam Rang Barse Stage Show is sponsored by Apco Paints and Digicel Fiji.
The show concludes at 8pm.
Click here for full program