---
There will be no reduction in the pay and allowances for Police and the RFMF - Tikoduadua
There will be no reduction in the pay and allowances for Police and the RFMF - Tikoduadua
Minister for Home Affairs and Immigration, Pio Tikoduadua
Minister for Internal Affairs and Immigration, Pio Tikoduadua has made it clear that there will be no reduction in the pay and allowances for the Fiji Police Force and the Republic of Fiji Military Forces including peacekeeping and rural and maritime deployment. 

He has highlighted this while clarifying comments he had made recently on local media.
He says this reiterates the reassurances of the Deputy Prime Minister and Minister for Finance, Professor Biman Prasad on the issue. 
Tikoduadua says this should lay to rest any rumours or wild and unsubstantiated claims of possible reduction of pay and allowances for Police and RFMF personnel.
He adds nothing of this sort has ever been contemplated nor will it happen.
---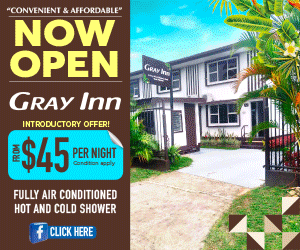 ---
Latest Videos
Stay tuned for the latest news on our radio stations