Minister for Economy Aiyaz Sayed-Khaiyum. [Image: Parliament of Fiji]
Tertiary students who have a combined household income of $50,000 or less will be eligible for the $180 for the six month period according to the Minister for Economy, Aiyaz Sayed-Khaiyum.
Speaking outside parliament after the presentation of the 2022/2023 National Budget, Sayed-Khaiyum made it clear that only these students qualify.
There was confusion amongst some people in the community as they said that it was said that all tertiary students would get the $180.
A Fijian Government facebook post on 15th July at 9.49pm also said that all Fijian students enrolled at any tertiary institution will receive $180 over six months.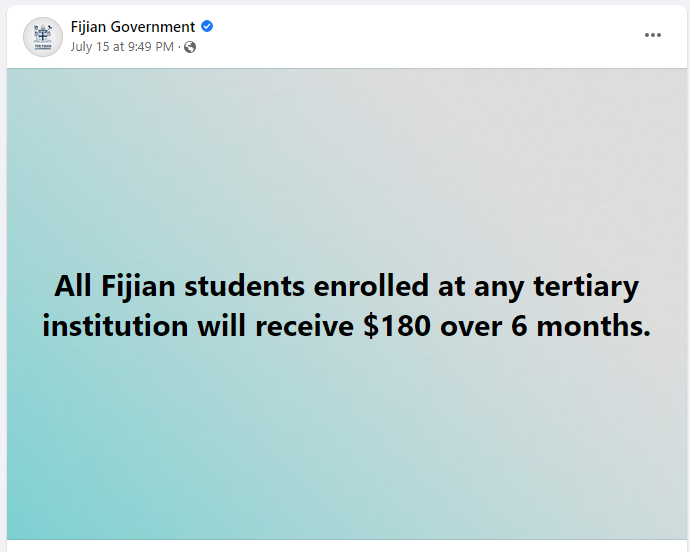 While presenting the budget, Sayed-Khaiyum said that they have not forgotten our tertiary students.
He said that regardless of whether they are not TELS or Toppers recipients, all Fijian students enrolled in any tertiary institution - Fiji National University (FNU), University of the South Pacific (USP), University of Fiji and any of the other approved institutions, will receive a payout of $180 in a six month period to be paid out in two phases.
Sayed-Khaiyum said that these include Montfort Boys Town, Nadave and Sangam Fiji.
About 30,000 students are expected to benefit from this scheme.