---
Tebara bus catches fire near the Nausori Health Centre
Tebara bus catches fire near the Nausori Health Centre
By
Semi Turaga
Wednesday 30/08/2017
The Tebara bus currently on fire at the roundabout near the Nausori Health Centre (Photo: Theresa Philip Chandra)
A Tebara bus is currently on fire at the roundabout near the Nausori Health Centre.
Firefighters from the Nausori Fire Station are at the scene controlling the blaze.
It is not clear at this stage how many passengers were in the bus when the fire started however Nausori Police confirm that no one was injured.
This is the second bus fire this month.
---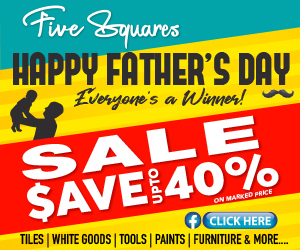 ---
Latest Videos
Stay tuned for the latest news on our radio stations