The senior management board members of the SODELPA are still concerned that Sitiveni Rabuka had a meeting with the Registrar of Political Parties, Mohammed Saneem last week where Rabuka had asked Saneem to reinstate Adi Litia Qionibaravi as the General Secretary of SODELPA.

Rabuka was confronted about this issue at the Grand Pacific Hotel on Saturday by Tanya Waqanika however he had denied that he had asked Saneem to reinstate Adi Litia Qionibaravi.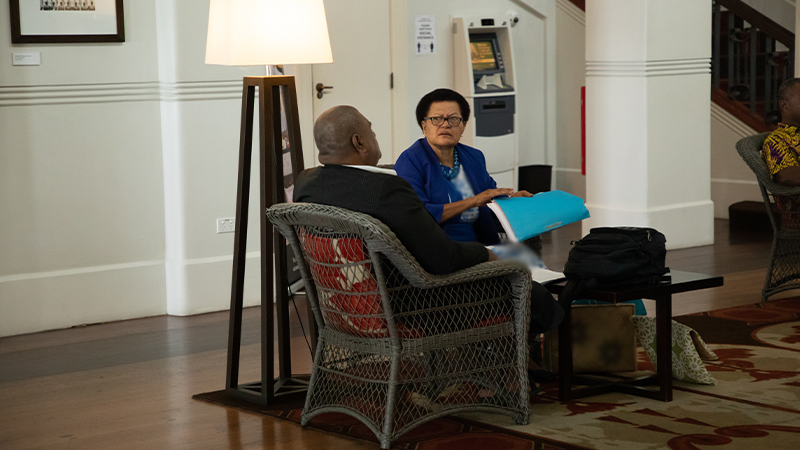 When asked by Fijivillage today, Saneem confirmed that Rabuka had attempted to get Adi Litia appointed as the General Secretary of SODELPA although the position was advertised already.
There are also revelations that 21 members of the management board remained in the meeting room on Saturday and Rabuka and 13 others had opted not to be part of it.
The 3 caucus members could not go in as the party was still suspended at the time.
It has also been confirmed that Rabuka and his supporters then went and met at his home after they decided to leave the meeting venue.
The management board members who did not go out with Rabuka are concerned that the party leader is causing a rift in the party and also did not make any attempts to get the suspension lifted.
They are also concerned that the talk is growing within Rabuka's group to try and break away and form another party.
Rabuka is yet to comment.