Prime Minister Voreqe Bainimarama's visit to Nabavatu village in February this year.
85 families in Nabavatu Village in Dreketi and 40 families in Cogea Village in Wainunu in Bua will be relocated soon by the Government.
Houses in Cogea Village were uprooted by raging torrents during flash flooding at the height of Category 5 Tropical Cyclone Yasa in December last year while there were destructive landslides and land cracks which split homes apart in Nabavatu Village.
The directive to relocate the villages was first given by Prime Minister Voreqe Bainimarama during his visit there in February this year.
A committee was then formed to establish a relocation plan.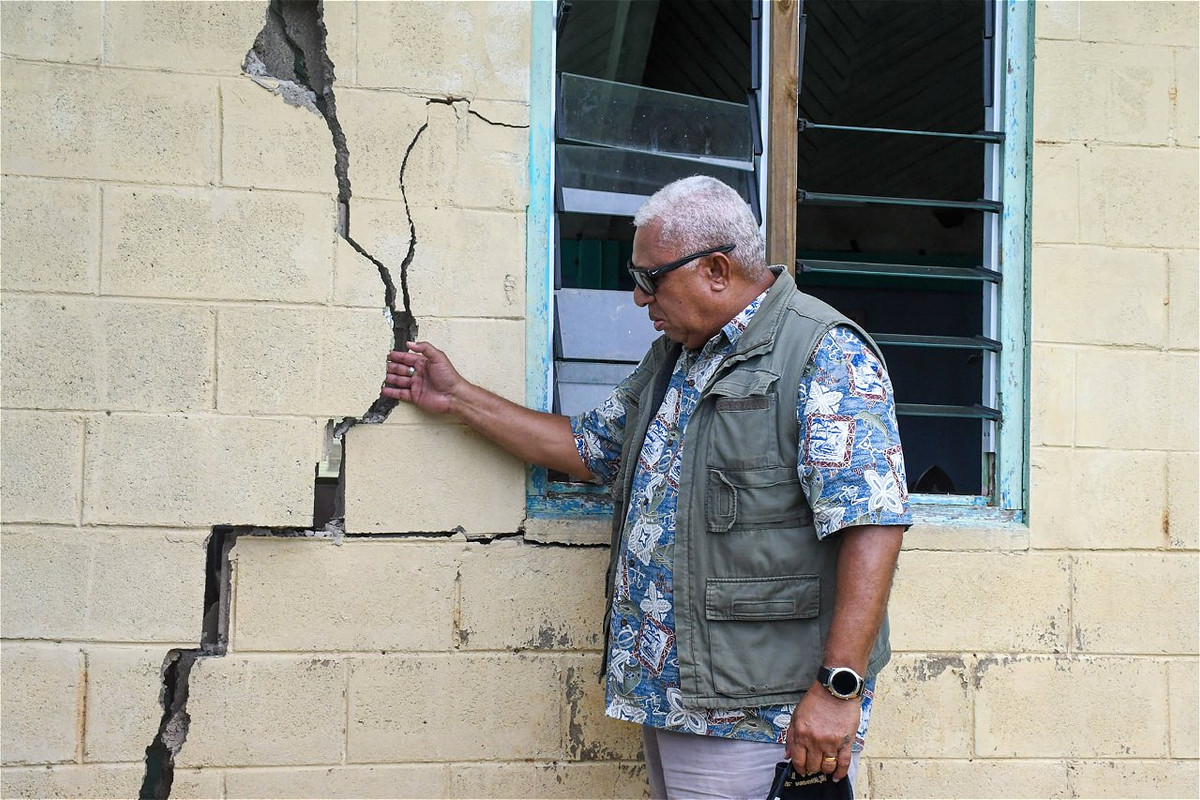 Commissioner Northern Uraia Rainima says some of the villagers are still living in tents because they do not want to start rebuilding until they are relocated.
He says it is not safe based on geo-tech assessments conducted for these villagers to rebuild their homes on the current location.
He says most villagers have made temporary adjustments to their homes which were damaged while others have moved their tents closer to their plantations for ease of access.
Rainima confirms that both relocation sites for the two villages have been confirmed and the geo-tech survey has been done.
He says all Government departments involved in this operation are doing their best to ensure that these villagers move soon. The Commissioner Northern says emergency plans have been established for the two villages if there is a cyclone that affects us.