---
Portable rice mills handed over to farmers in Bua
Portable rice mills handed over to farmers in Bua
Minister for Agriculture Dr Mahendra Reddy hands over portable rice mill to Korokadi East Rice Farmers Cluster. [Image: Supplied]
Three rice farmers' clusters of Korokadi in Bua received portable rice mills as an incentive to increase rice production in the area for local consumption.
Minister for Agriculture, Dr. Mahendra Reddy says portable rice mills are being handed over solely for the purpose of milling rice for farmers' own consumption.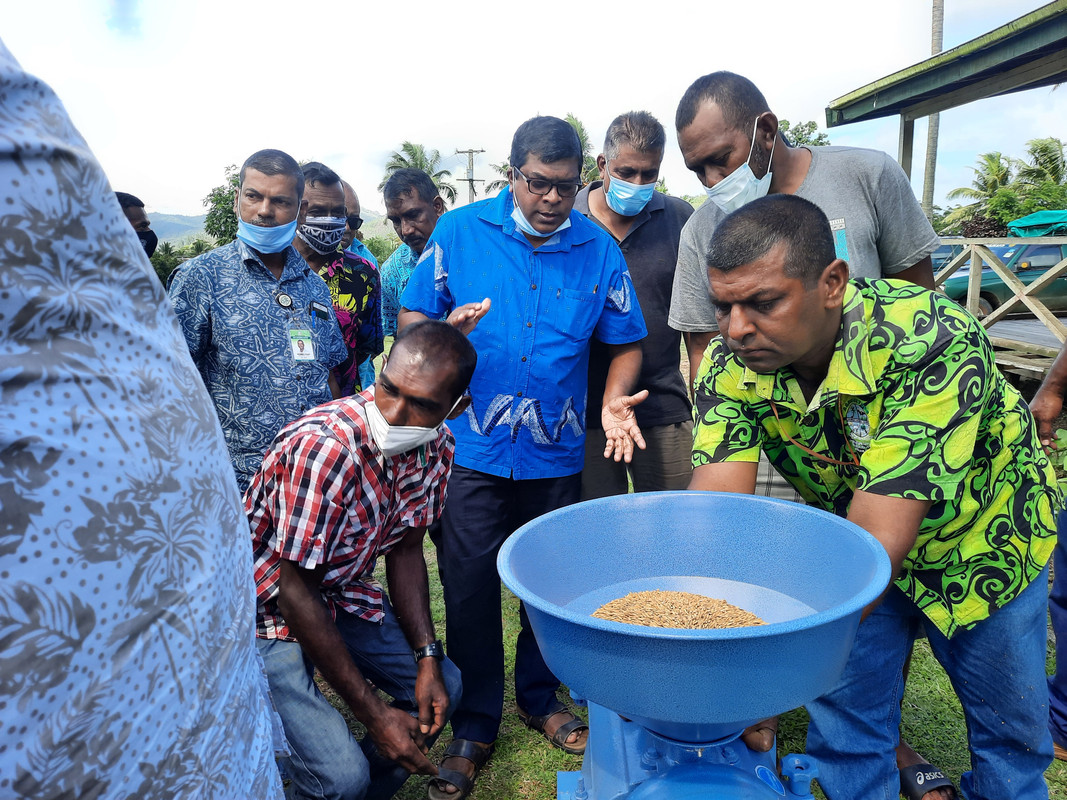 He says these portable mills are supposed to incentivise farmers to grow more rice. Dr. Reddy has also advised farmers of Korokadi against raising livestock within the designated irrigation scheme areas.
Meanwhile, another two portable rice mills were handed over to rice farmers' clusters in Natabe and Vagavaga respectively.
---

---
Latest Videos
Stay tuned for the latest news on our radio stations