---
Police requests businesses to link their CCTV cameras to the Divisional Command Centre
Police requests businesses to link their CCTV cameras to the Divisional Command Centre
Police Chief Operations Officer ACP Abdul Khan. [image: Fiji Police]
Police Chief Operations Officer ACP Abdul Khan says a lot of businesses have CCTV capabilities in busy municipalities and they have made requests for their cameras to be linked to the Divisional Command Centre for increased coverage.
Khan says they are discussing ways of utilising available technology to curb criminal activities.
Police has made initial discussions with Shop and Save Supermarket on strengthening networking capabilities with the use of CCTV cameras mounted in and around their supermarket outlets.
He says this partnership will strengthen operational capabilities through modern technology.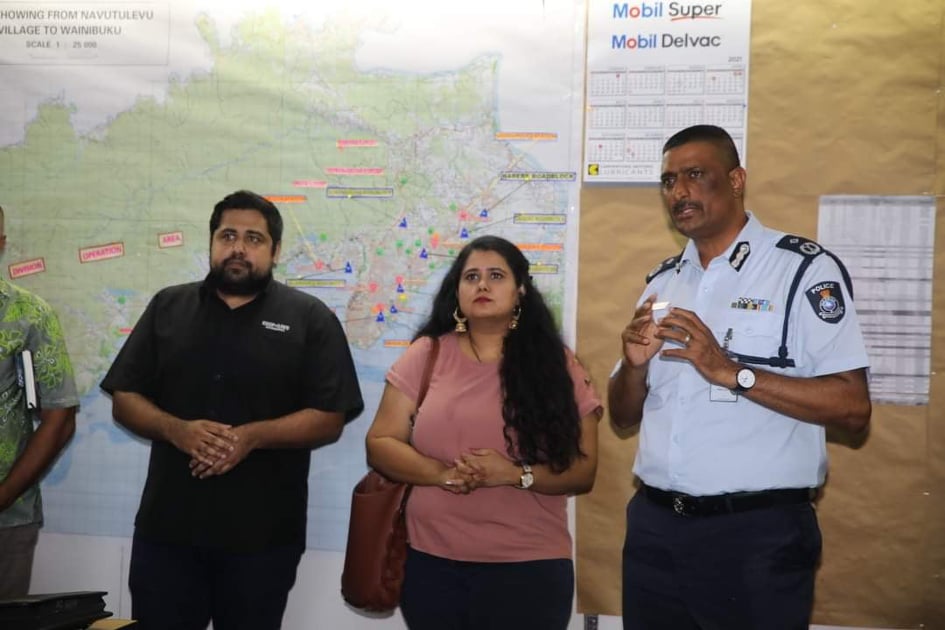 ACP Abdul Khan with Shop and Save Supermarket executives. [image: Fiji Police]

---

---
Latest Videos
Stay tuned for the latest news on our radio stations