---
Police investigating cases where people pretending to be landlords online are taking money
Police investigating cases where people pretending to be landlords online are taking money
[Image: Fiji Police Force]
People are being urged to be cautious when looking for property to rent as there have been cases where the transfer of money has taken place between people who are claiming to be landlords on social media and are no longer available online after the exchange has taken place.
Police are investigating such cases and are urging people to be cautious as a group of people are using the same photos of available flats in multiple posts.
They say the Cybercrime Unit is asking people not to commit to the exchange of money online or where communication has been limited to only message exchanges with the person claiming to be the landlord.
They say people interested in such posts, must insist on meeting the person they are communicating with, or demand to see the flat before any money is exchanged.
---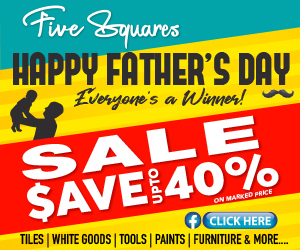 ---
Latest Videos
Stay tuned for the latest news on our radio stations