The Fijian Government says it has come to their attention that, unfortunately, a small number of misguided individuals have not understood that the post on their FB page of a photo of Prime Minister Voreqe Bainimarama on 4th January 2022 is a retrospective post, talking about the response effort from day 1 as regularly done on their FB page while the NFP has questioned if the picture of the PM on the Govt FB page in the Jan 4th post taken on that day or is it a picture from April 2021.
In a statement on their FB page , the Fijian Government says note this post said the PM was on the ground not is on the ground.
They say they initially thought everyone understood this and those trying to portray it as otherwise were joking, sadly it seems they really do not understand.
It adds they regularly make retrospective posts like this as a reminder of the hard work being put in by various people in society.
Meanwhile, National Federation Party MP, Lenora Qereqeretabua says Acting Prime Minister Aiyaz Sayed-Khaiyum is running around the country talking about "lies" from the Opposition, but he and his government must do some explaining.
In a statement, Qereqeretabua says the former Qorvis staff Graham Davis claims that a picture of the Prime Minister posted on the Government's Facebook page on 4th January 2022 was fake.
She further says the caption to the picture said 'While our opponents were busy criticizing the efforts of our hard-working front-liners…Prime Minister Frank Bainimarama was on the ground working alongside them, ensuring the safety of our people and our beloved country'.
Qereqeretabua adds Davis showed an almost identical picture of the Prime Minister on a Government Facebook post dated 29th April 2021, eight months earlier, he is wearing the same clothes and surrounded by the same people, in the same place.
She says the Government must tell us the truth - is the picture of the PM in the January 4th post taken on that day, or is it a picture from April 2021.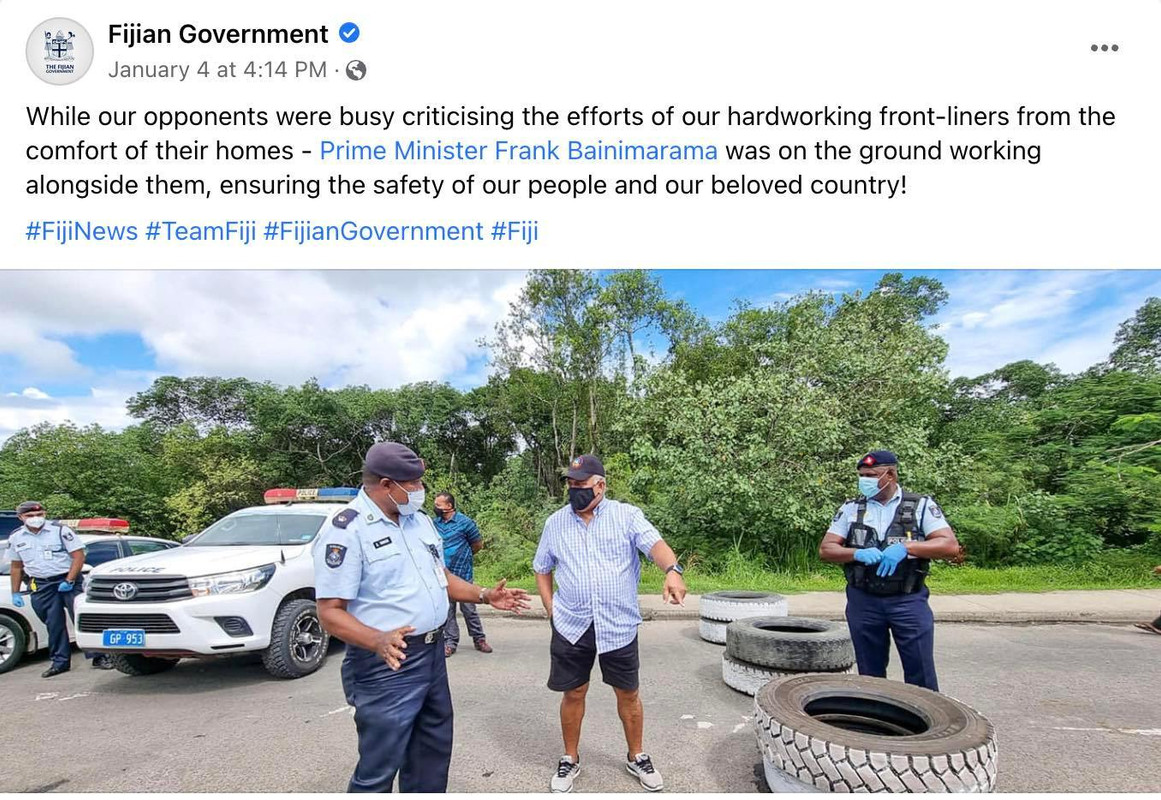 Qereqeretabua further states that if it is true that the January 4th post was fake, then the people of Fiji must ask - what is happening.
She adds the Government Facebook page is owned by the people of Fiji and it is there to give the people of Fiji the facts.
Qereqeretabua questions was the Government lying in its 4th January Facebook post.
She says it is time for the Acting Prime Minister to speak up.