Pixar's latest animation Onward has been banned by several Middle Eastern countries because of a reference to lesbian parents.
The family film will not be shown in Kuwait, Oman, Qatar and Saudi Arabia, Hollywood media have reported.
Police officer Specter, voiced by Lena Waithe, has been heralded as Disney-Pixar's first openly gay character.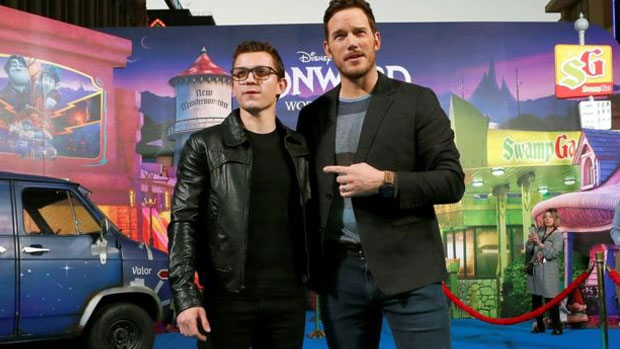 Tom Holland (left) and Chris Pratt voice the brothers at the centre of Onward's story
Her lines include: "It's not easy being a parent... my girlfriend's daughter got me pulling my hair out, OK?" Other Middle East countries like Bahrain, Lebanon and Egypt are showing the film.
And according to Deadline, Russia censored the scene in question by changing the word "girlfriend" to "partner" and avoiding mentioning the gender of Specter, who is a supporting character.
[Source:BBC]