---
Online food service, Cyber Food to expand its business into groceries and confectionery items
Online food service, Cyber Food to expand its business into groceries and confectionery items
Director Majid Shazad and Minister for Commerce, Trade, Tourism and Transport Faiyaz Koya. [Image: Fijian Government]
Online food service business, Cyber Food says they will be expanding their business service to the selling of groceries and confectionery items.
While speaking at their second-anniversary celebration and launch of Cyber Food Portal, Director Majid Shazad says when they started in 2017, there was only one employee with one vehicle, but now it has increased to eight employees, four delivery vehicles and one motorcycle that delivers food in Suva and Nadi.
Shazad says they would not have not achieved this through the continuous support of stakeholders and partners of the business.
Minister for Commerce, Trade, Tourism and Transport Faiyaz Koya says the government will continue to support local businesses thrive in these hard times.
He says this type of success will give confidence to other business to grow.
Cyber Food is partnering with 25 restaurants and people can check out their services from their app that can be downloaded on Google App Store.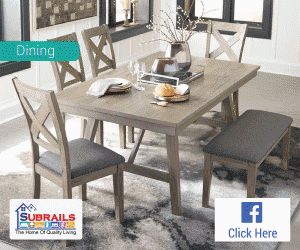 Stay tuned for the latest news on our radio stations