North Korean leader Kim Jong Un attends the launch of the new nuclear attack submarine. (Reuters: KCNA news agency )
North Korea has unveiled a new tactical nuclear attack submarine, according to state media.
On Wednesday, North Korean leader Kim Jong Un attended the submarine-launching ceremony, news agency KCNA said.
It will be assigned to the fleet that patrols the waters between the Korean peninsula and Japan.
Mr Kim said arming the navy with nuclear weapons was an urgent task and promised to transfer more nuclear underwater and surface vessels to the naval forces, news agency KCNA said.
"The submarine-launching ceremony heralded the beginning of a new chapter for bolstering up the naval force of the DPRK," the media outlet said.
DPRK stands for North Korea's official name, the Democratic People's Republic of Korea.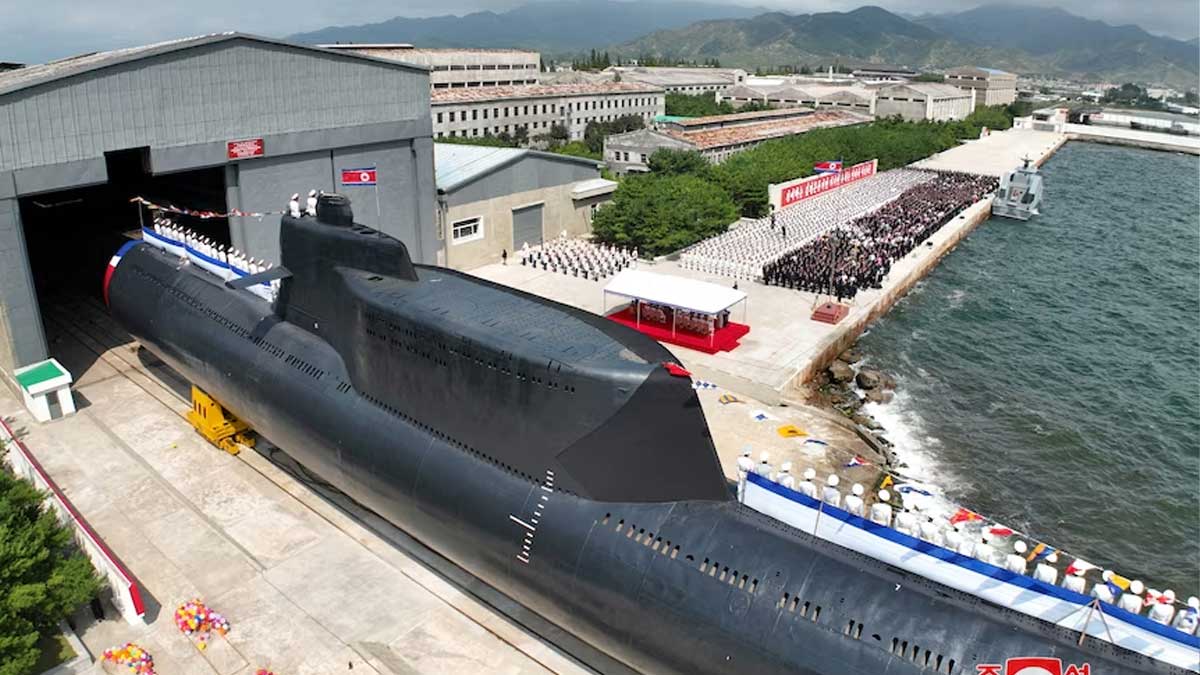 Submarine No. 841— named Hero Kim Kun Ok after a North Korean historical figure — will perform its combat mission as "one of core underwater offensive means of the naval force" of North Korea, Mr Kim said.
It was not immediately clear what missiles the new submarine would be armed with.
North Korea has test fired a number of long-range submarine-launched ballistic missiles (SLBMs), as well as short-range SLBMs and cruise missiles that can be fired from submarines.
It is also unclear whether North Korea has fully developed the miniaturised nuclear warheads needed to fit on such missiles.
Analysts say that perfecting smaller warheads would most likely be a key goal if the North resumes nuclear testing.
Senior research fellow at the Missile Defense Advocacy Alliance Tal Inbar said the submarine's huge sail appeared to have room for both ballistic and cruise missiles.
"It won't be long before we will see it launch missiles," he said in a post on X, formerly known as Twitter.
Story by Reuters
Original story link https://www.abc.net.au/news/2023-09-08/north-korea-launches-tactical-attack-submarine/102830388