The Dean of Umanand Prasad School of Medicine and Health Sciences, Professor Fred Merchant has donated 6 new hi-impact office chairs and a Breville 6 litre coffee maker to the Accident and Emergency Department at the Lautoka Hospital.
Professor Merchant says the comfortably designed chairs will offer comfort to the staff of this high stressed department and will also relieve some of the leg-weary extended working hours of the all of the dedicated hardworking doctors, nurses and medical assistants during these difficult and stressful times.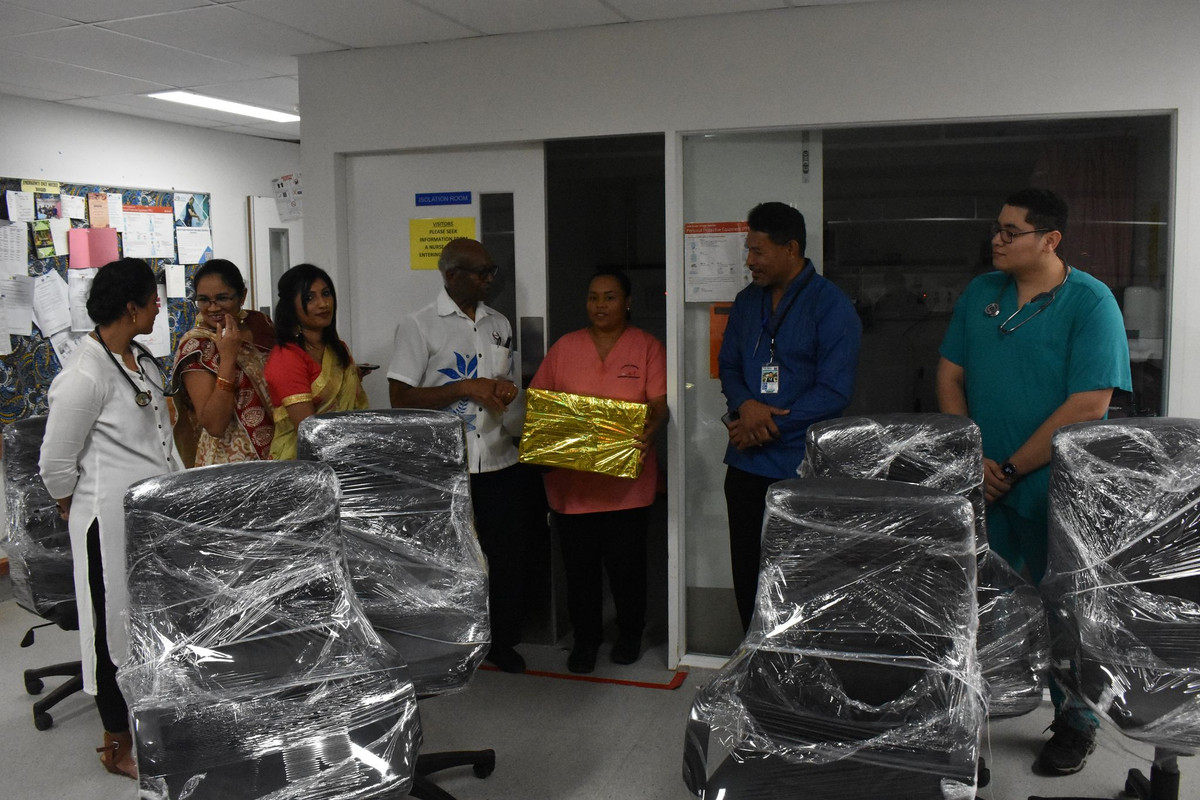 They cost more than $1000 and will replace worn out and discarded staff chairs in the department.
Professor Merchant has previously donated portable x-ray view boxes to the A&E department, Female Medical Ward, and Male Medical Ward at Lautoka Hospital.