The Bank South Pacific has officially handed over a refurbished 300-metre walkway with a new roof to Nasautoka District School marking the end of its $20,000 Community Assistance program.
BSP's Area Manager West and North for Retail Banking, Viliame Varasikete says this demonstrates their commitment to the well-being of the children and they are proud to hand over the facility to the deserving school board and management of Nasautoka.
The Nasautoka District School has 108 primary level students, 15 kindergarten students and 6 teachers caring for children from Nasautoka and the surrounding villages.
The school opened in the Tikina of Wainibuka in 1930 and is the oldest school in the area.
School Head Teacher Elenoa Kolinisau says students endure rainy days frequently and if they are lucky, they get one hour of sunshine in a day.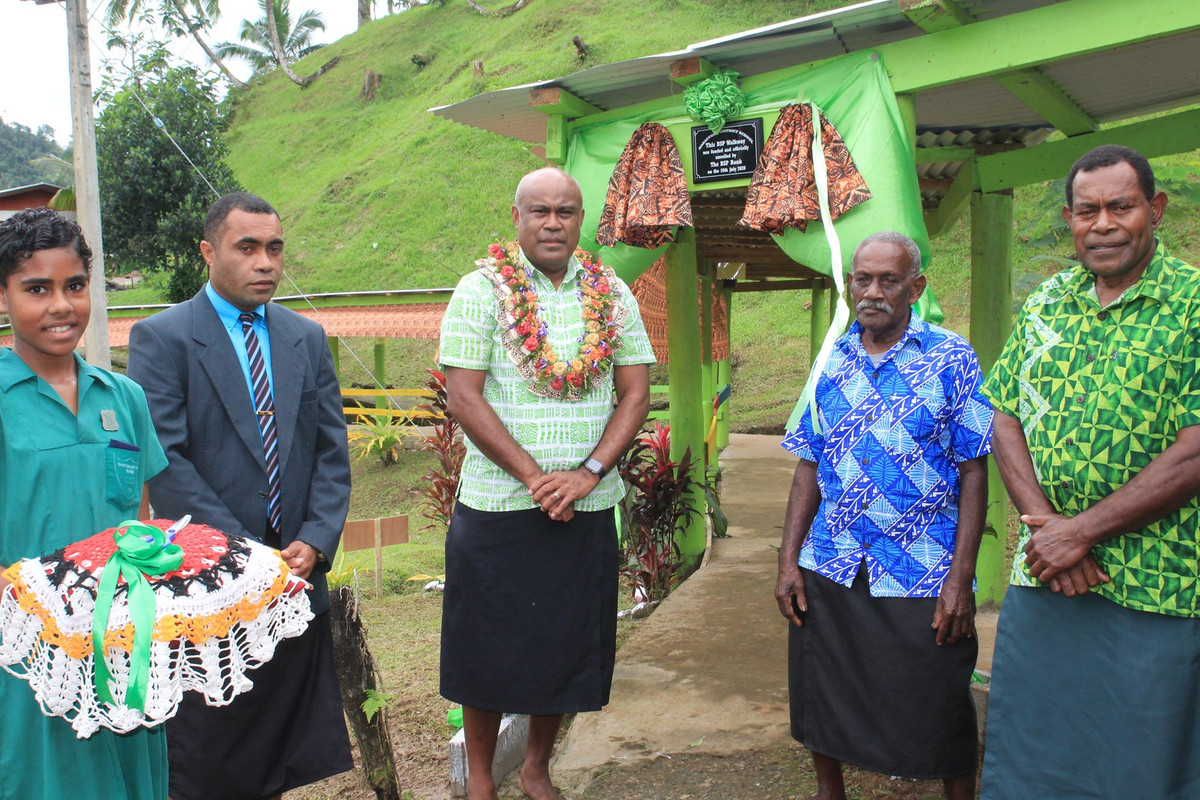 She says given these conditions, children have to get off the bus, run 300m from the road to their classroom in the rain and these children are often soaking wet before the start of class.
Kolinisau says the donation of $20,000 has funded all the materials for this project and without any hesitation, the vanua stepped in to provide all the labour free of charge.
She adds this is a beautiful demonstration of how collaboration between the private sector and the vanua can yield remarkable outcomes.
Meanwhile, 80-year-old Nasautoka Village elder, Osea Kuruduadua commended BSP for its continued support for community despite the challenging times currently being endured by all Fijians and the world over.
Since 2010, the BSP Group has reinvested over $10m back to communities in Fiji through Community Projects, Sponsorships, Donations and Customer Promotions.