---
My main objective is to introduce a budget that would return the economy to pre-pandemic levels by 2024 – Prof. Prasad
My main objective is to introduce a budget that would return the economy to pre-pandemic levels by 2024 – Prof. Prasad
Deputy Prime Minister and Minister for Finance, Prof. Biman Prasad (center left) and UK High Commissioner, Brian Jones (center right) with Assistant Finance Minister, Esrom Immanuel (far right) [Image: Fiji Government]
Deputy Prime Minister and Minister for Finance Professor Biman Prasad says his main objective is to introduce a budget that would return the economy to pre-pandemic levels by 2024.

He made this comment while receiving a courtesy call from the British High Commissioner to Fiji, Brian Jones.
During the meeting, Professor Prasad informed Jones about the major challenges that Fiji is facing including migration of trade-skilled workers, health sector, and debt.
Professor Prasad welcomed any support from the UK.
Jones says Fiji and the United Kingdom share profound history and values, which signifies the shared commitment to accomplish climate resilience, economic prosperity and a sustainable future.
He assured Prasad of their continued support towards Fiji's economic recovery through strengthening areas of trade, forestry, agriculture, energy, education, security and access to climate finance.
---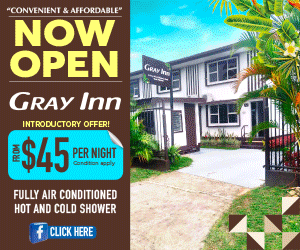 ---
Latest Videos
Stay tuned for the latest news on our radio stations