Fane Vereivalu and Mataiasi Daulako.
From 5 bundles of fish to owning her own stall, and then buying a family car during the pandemic.
That is the success story of Fane Vereivalu as she spoke at the launch of the USP Pacific-European Union Marine Partnership Program with ANZ.
Vereivalu says she is now able to provide even more for her family through her fishing business.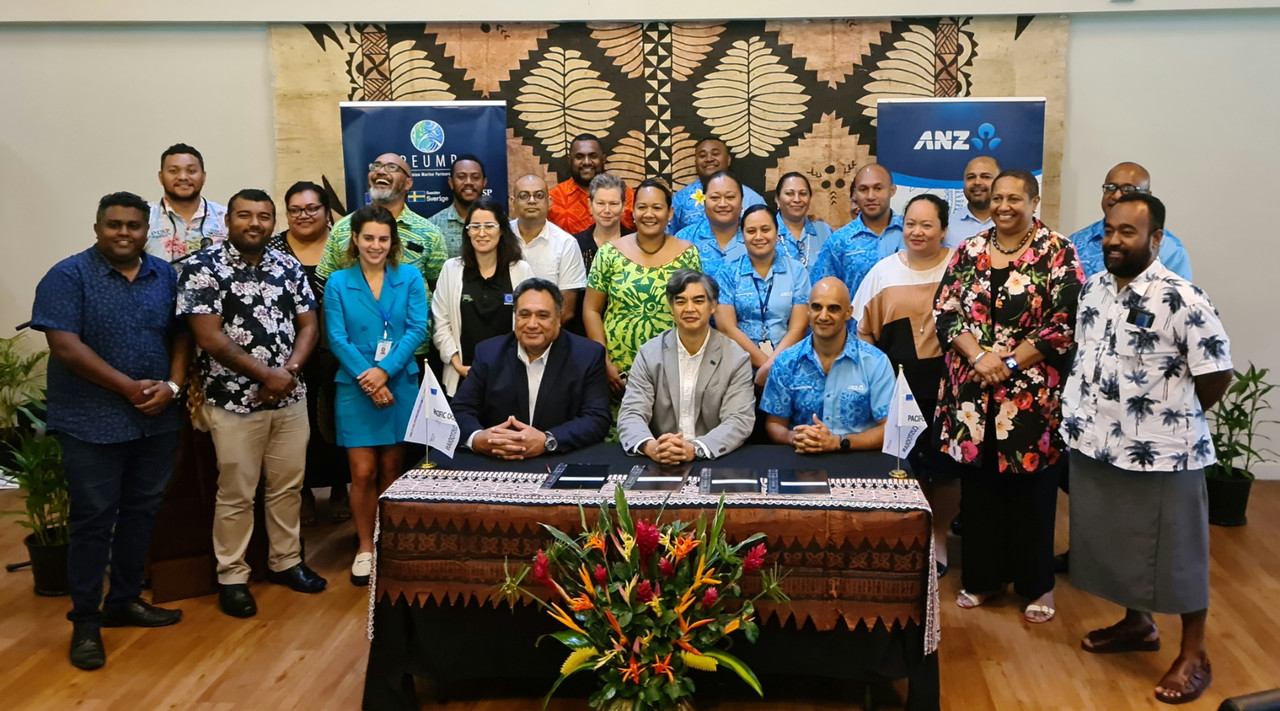 From helping her mother from when she was just 13, she is now her own boss.
She adds a small business or even a big business can be successful if you separate your business capital from your profit rather than mixing it all up. Another alumnae, Mataiasi Daulako, who joined the program in 2016, says the benefits of the program are that he has a house, a business and he is able to travel overseas.
He adds he has tried to implement the program in his community to be self sufficient.
The USP Pacific-European Union Marine Partnership Programme agreement with ANZ aims to deliver a community-based financial literacy program to improve the livelihoods and sustainability of coastal communities in the Pacific-ACP region.