A key pledge ahead of an upcoming climate change conference has still not been met and the money is not sure to be available before 2023.
The BBC reports that the UK government has set out a new financing plan ahead of next week's climate change conference - COP26.
It talks of how developed countries hope to deliver US$100 billion a year in climate finance to developing countries.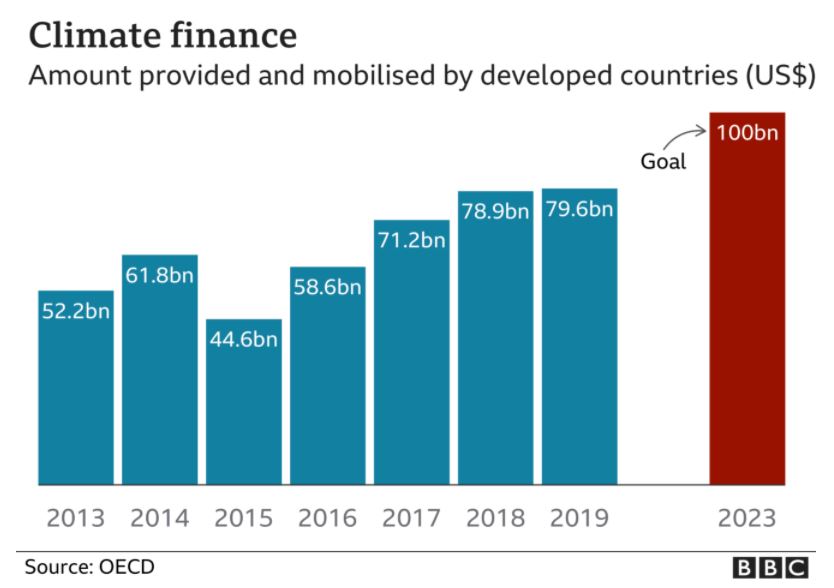 The original aim was for that target to be reached by 2020.
But the financing plan said the target looked "unlikely" to be met but that it was "confident" the target would be hit by 2023.
Some environmentalists say the new plan is too little, too late.
[Source: BBC]