Former Prime Minister Laisenia Qarase.
The family of the late former Prime Minister Laisenia Qarase says being a village boy, it was Qarase's wish to be buried in his village of Mavana in Vanuabalavu however the family clarifies that funeral arrangements are yet to be finalised.
Mesake Koroi, who is spokesperson for the late Turaga na Tui Kobuca Laisenia Qarase, says keeping in line with Government's COVID-19 restrictions, they also ask for everyone's understanding and observance of Governments health directives.
Qarase passed away at the Private Hospital in Suva at 6:10am today.
A series of photographs of The late former Prime Minister, Laisenia Qarase [Photo:Getty Images]
Koroi also says in respecting Qarase's last wishes, there shall be 'no reguregu' received.
Qarase was 79 years old and is survived by his wife Leba, their 7 children, 26 grandchildren and three great-grandchildren.
Qarase was the sixth Prime Minister of Fiji. He served as interim Prime Minister from 2000 to 2001 and then served as Prime Minister from 2001 to 2006.
He was a former Managing Director of Fiji Development Bank, served on the board of Fijian Holdings Limited, was a former Chairman of Fiji Television Limited and was also the Managing Director for Merchant Finance.
Qarase also served as a senator after being nominated by the Great Council of Chiefs.
After the military quashed the 2000 George Speight led coup, Qarase joined the interim government as a financial adviser on 9th June 2000, until his appointment as Prime Minister on 4th July.
Following that, Qarase led the former SDL Party to two parliamentary elections. He formed government after the 2001 and 2006 general elections.
The Qarase led government was removed in the military takeover on December 5th 2006.
Fiji has lost a true son, who was resolute and steadfast, humble and God-fearing - Rabuka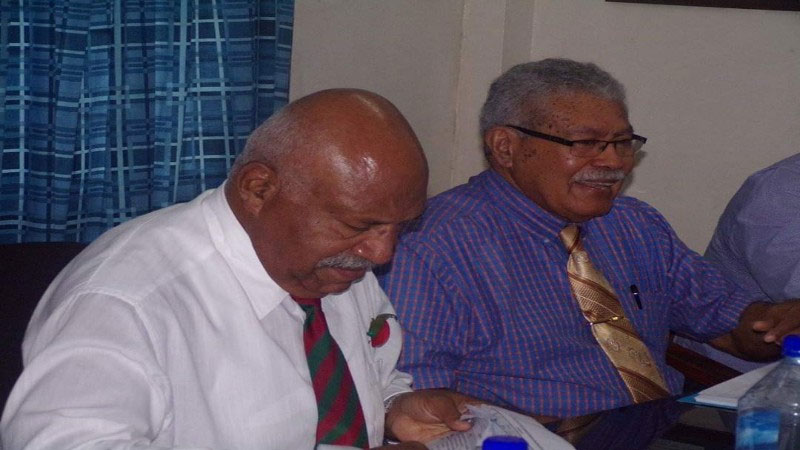 Opposition and SODELPA Leader Sitiveni Rabuka says with the passing away of former Prime Minister, Laisenia Qarase, Fiji has lost a true son, who was resolute and steadfast, humble and God-fearing.
While paying tribute to the late Qarase, Rabuka says he prays for God's peace for the late Qarase's family and the Vanua during this difficult time.
He says as the leader of SODELPA, the successor to Qarase's SDL Party that governed Fiji from 2001-2006, he reiterates the former Prime Minister's vision for a united, multicultural, multilingual and multi-religious nation where the rights and interests of all citizens are protected.
Rabuka adds that the late Qarase led Fiji out of the political crisis due to the events of 19th May 2000, and the resultant economic doldrums.
He further says Qarase's achievements as Prime Minister, his attempts at reconciliation of our divided nation and to ensure all the people of Fiji including the iTaukei interests were protected, were cut short by the events of December 2006.
The Leader of Opposition adds though his stint as a national leader was cut short, he continued to make an immense contribution to his Vanua, to the Province of Lau, the Methodist Church and the nation.
Rabuka says he pays his respects to Qarase's Vanua, his widow Leba Qarase, his children, grandchildren and great-grandchildren and extended family
Qarase will be remembered for stabilising the economy after the May 2000 coup - Prasad

National Federation Party Leader Professor Biman Prasad says the former Prime Minister Laisenia Qarase will be remembered for stabilising the economy after the May 2000 coup and maintaining a relatively stable economy during his 6-year term as Prime Minister.
He says Qarase's ability to successfully lead a genuine multi-party cabinet after the May 2006 general elections demonstrated his ability and uniqueness to espouse genuine power-sharing.
Professor Prasad says the formation of the multi-party cabinet with the inclusion of 9 Ministers from his political opponents, who included veteran politician Krishna Datt, showed Qarase's absolute trust and faith in the 1997 Constitution and the Korolevu Declaration that outlined why a multi-party cabinet was extremely important for Fiji.
He says, unfortunately, this genuine power-sharing for the first time in our independent history was cut short after 6 months by the military coup of 5th December 2006.
He says under his stewardship of government, the Exim Bank of India agreed to lend $85 million for sugar mills upgrade project at a minimal interest rate of 1.5% to be paid over 15 years but didn't get the opportunity to see its proper implementation because of the coup.
Prasad says Qarase had also announced in September 2006, the inflow and implementation of major sugar industry reforms over 7 years of a $350 million grant from the European Union that would have significantly boosted the livelihood of our cane growers and provided them alternative livelihoods through diversification.
He says this money was withheld by the EU and eventually lost after the coup.
Prasad says personally, he first came into contact with Qarase during his brief employment with Fiji Development Bank where Qarase was the Chief Executive.
He says Qarase was always transparent and conducted himself ethically in all his dealings and accepted constructive criticism and alternative ideas both as a CEO and as Prime Minister.
Prasad says the NFP expresses its deepest condolences to Qarase's wife and their five children and family members.
Qarase worked hard for the economic progress of the indigenous Fijian community - Chaudhry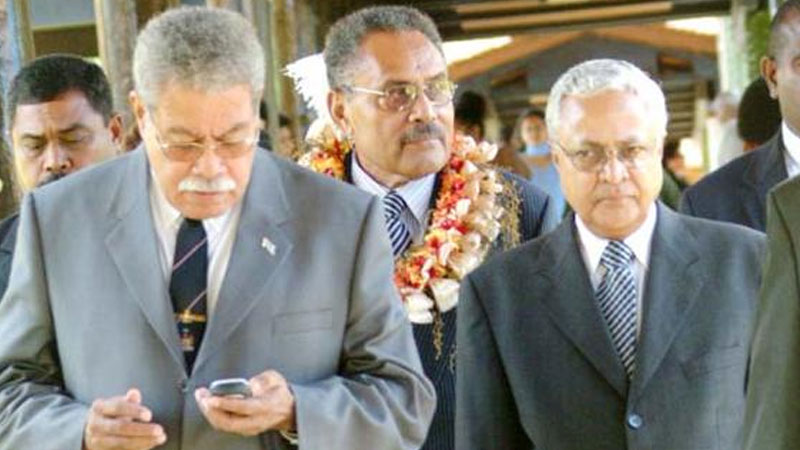 Former Prime Minister and Fiji Labour Party Leader Mahendra Chaudhry say although he and the late former Prime Minister, Laisenia Qarase had serious political differences, Chaudhry found him to be polite and courteous as a person.
Speaking after Qarase's passing, Chaudhry says he and Qarase came closer following the abrogation of the 1997 Constitution in 2009, in their resolve for the restoration of parliamentary democracy.
Chaudhry says Qarase worked hard for the economic upliftment of the indigenous Fijian community throughout his public and political career and takes much of the credit for proposing the establishment of the Fijian Holdings as an investment arm of the 14 provinces, following the 1987 coups.
The FLP Leader says much of Qarase's subsequent political career, was devoted to pushing the indigenous cause through affirmative action policies during his term as Prime Minister and as the founding leader of the SDL Party.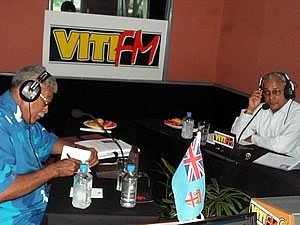 The only face-to-face political talkback between SDL leader Laisenia Qarase and FLP leader Mahendra Chaudhry, before the 2006 General Elections. It was called The 'Real Deal' and hosted by CFL News Director, Vijay Narayan

Chaudhry says the FLP regrets the passing of the former Prime Minister and prominent Fijian banker early this morning after a short illness.
He says Qarase had a long and notable career in the public service and the banking sector before he entered politics in 1999 as a Great Council of Chiefs Senator.
Chaudhry says after an initial stint at the Fijian Affairs Board, and later the Ministries of Finance, and Commerce and Industries, he moved to the banking sector, first as head of the Fijian Development Bank and later the Merchant Bank of Fiji.
He says it was as managing director of the FDB, a position he held for 15 years from 1983 to 1998, that Qarase acquired prominence as a banker and emerged to the forefront as an advocate of indigenous rights.
Chaudhry says in recent years, Qarase had largely retired from active politics and spent most of his time on development projects in his home village of Mavana, Vanuabalavu.
The FLP Leader says Qarase also used his wide expertise in finance and banking to manage the properties of the Methodist Church in Fiji.
The party has also conveyed their deepest condolences to Qarase's wife Leba, his children and the people of Mavana.