The Reserve Bank of Fiji says resumption of international travel and the pick-up in tourism activity locally, along with the level of revenue support by the government in the 2021-2022 National Budget can help in the recovery in the country's economy this year.
In it's latest economic review, the RBF says sectoral performances noted mixed outcomes in January compared to the same month a year ago.
Visitor arrivals fell by a significant 98.5 percent as international borders remain closed. Similarly, electricity dropped by 13.7 percent and mahogany by 98.7 percent. However, cement (+13.4%), gold (+14.0%), pine (+255.3%), woodchips (+179.3%) and sawn timber (+15.9%) production increased.
Consumption spending continues to be weak.
Domestic VAT collections went down by 25.2 percent to $41.1 million. Likewise, commercial banks' new lending for consumption purposes fell 39.3 percent underpinned by a decline in lending to the private individuals; and wholesale, retail, hotels and restaurants categories.
However RBF says, consumer spending is expected to pick up slightly by about 1.3 percent this year based on the RBF's December 2020 Retail Sales Survey.
Latest partial indicators also reveal subdued investment activity. Commercial banks' new investment lending declined by 47.2 percent in January owing to lower lending to the real estate and building and construction sectors. Similarly, domestic cement sales dropped by 24.7 percent.
Forward-looking indicators such as the number of building permits issued and value-of-work put in place recorded annual declines cumulative to September 2020.
Investment spending is forecast to go down further by 6 percent this year to around 17.2 percent of GDP, led by the decline in both private and government-funded projects.
Prices of local fruits and vegetables expected to remain high due to supply shortages
Wednesday 03/09/2021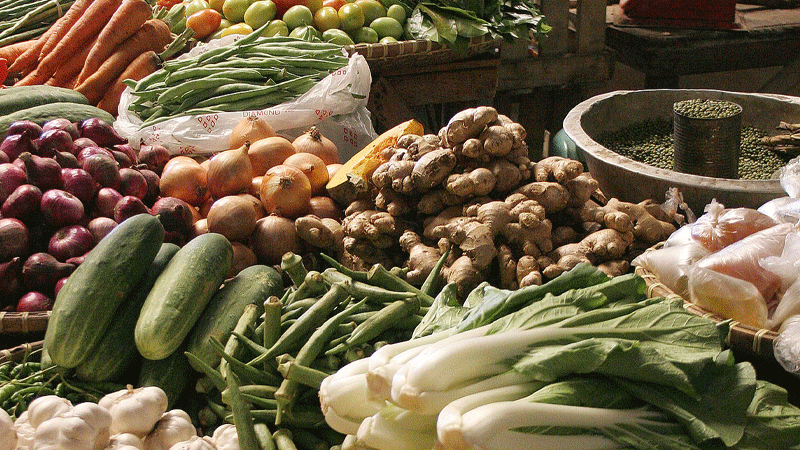 The Reserve Bank of Fiji says prices of locally produced fruits and vegetables are anticipated to rise in the coming months due to supply-side shortages caused by Tropical Cyclone Ana and the associated flooding.
Assessments done by fijivillage show that some market vendors are selling a bundle of long bean for upto $7, small dhania for upto $4 and a small heap of lettuce for $4. Price increases have also been noted for other vegetables.
The RBF has said in it's latest economic review that price increases for local fruits and vegetables are expected to be temporary and subside as supply normalises after a few months.
The Consumer Council of Fiji says vegetables are not price controlled and therefore it is sold at market prices.
The Council says they work on the basis of supply and demand and the likely issue is that the supply is not meeting the demand which is resulting in the increase in the price of vegetables.
The Consumer Council says in most cases, when natural disasters occur it will take a while for suppliers to replenish their stocks because they too need time to recover.
They say we have also had a series of tropical depressions with associated heavy showers that may have impacted the farms as well as the supply chains.
The Council is urging consumers to shop around for the best prices before making a purchase and determine whether you are actually getting value for your money.
Meanwhile the RBF says the year-end inflation forecast remains unchanged at 1.5 percent.
The RBF also says annual headline inflation has been in negative territory since October 2019 and was -1.3 percent in January, driven by lower prices of alcoholic beverages, yaqona, kerosene, gas, petrol and diesel.
Job vacancies continue to decline, govt revenue down by $557 million compared to last year while govt debt is $6.86 billion
Wednesday 03/09/2021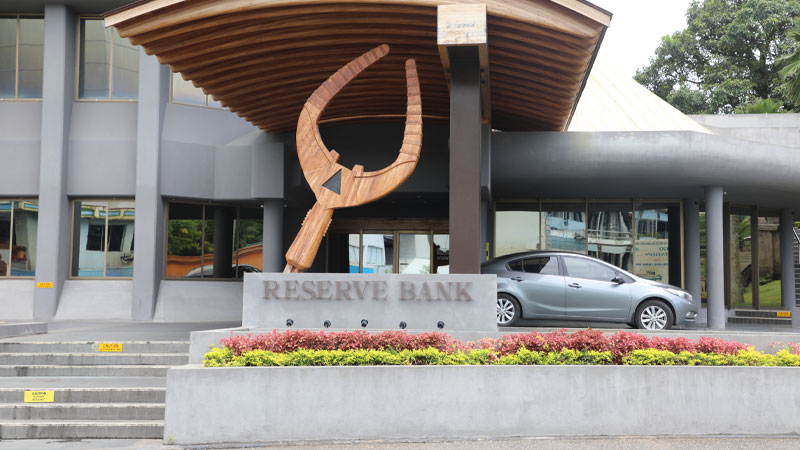 Fiji is continuing to grapple with the economic downturn and effects of COVID-19 as the latest Reserve Bank of Fiji economic review says job vacancies continue to decline, government revenue is down, spending is down and government debt stands at $6.86 billion. The RBF's latest Job Advertisement Survey says the total number of job vacancies fell annually by a significant 82.6 percent in January, driven by reduced recruitment intentions across all major categories.
Government recorded a net deficit of $545.8 million in the first six months of the 2020-2021 financial year.
Total government revenue collections (excluding asset sales) fell by $557.7 million from a year ago but was higher than budgeted revenue for the same period due to higher-than-expected grants and tax collections.
In the same period, total spending fell by $195.6 million compared to a year ago and was also lower than budgeted by 23.7 percent.
The RBF says given the better-than-expected performance in the first six months, the net deficit for the current financial year is now expected to be much lower than budgeted.
At the end of January 2021, government debt stood at 73.2 percent of GDP or $6.86 billion, of which domestic debt constituted $5.08 billion, while the total external debt is $1.78 billion.
Commercial banks' new lending fell by 14.3 percent in January on an annual basis, but increased by 12.8 percent from December 2020.
Current liquidity levels remain sufficient at $896.5 million.
Foreign reserves are around $2.2 billion, sufficient to cover 6.8 months of retained imports of goods and services.