Minister for Health and Medical Services Hon. Ifereimi Waqainabete (L) receiving donation from EqualMed Fiji representative Selvin Prasad handing (R) [Image: EqualMed]
The Ministry of Health has received a donation of over $1 million worth of medical supplies from EqualMed.
EqualMed is a charitable organization founded by Nivita Singh who has ties to Fiji.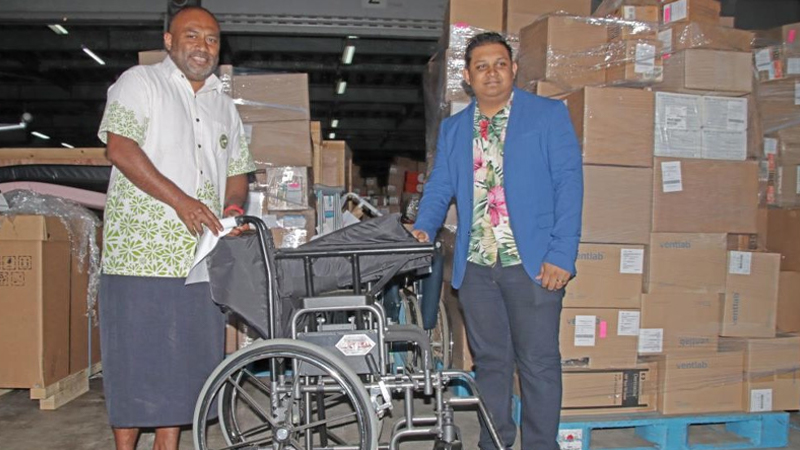 [Image: Fijian Government]
A representative of EqualMed in Fiji Selvin Prasad says most of the items are to be used in the battle against COVID-19, with new face masks, wheelchairs and walkers.
He says they have also assisted with the donation of an electric birthing bed which is the second of it's kind in Fiji and will be used by the CWM Hospital.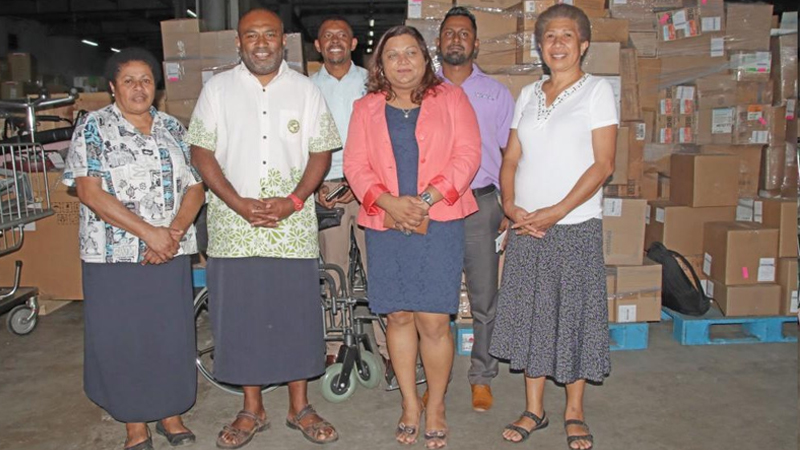 [Image: Fijian Government]
In a video clip address Nivita Singh says EqualMed has operated in Fiji since 2013 and has donated over $2 million worth of medical supplies during the span of 8 years.
She adds that each year the organization donates to Fiji the essential medical items to help in whatever capacity.
Meanwhile Minister of Health Doctor Ifereimi Waqainabete commended the efforts of the organization and individuals who have stepped up to help.