---
HFC Bank pays out record $22.6 million in dividends
HFC Bank pays out record $22.6 million in dividends
(L-R) FNPF Chief Operating Officer Pravinesh Singh, FNPF Board Director Mukhtar Ali, HFC Bank Chairman Tom Ricketts, and HFC Bank CEO Rakesh Ram. [Photo: HFC]
HFC Bank has announced a record dividend pay-out of $22.56 million to the Fijian people through its respective shareholders.
The Bank declared dividends of $16.92 million and $5.64 million to FNPF and UTOF which hold shareholding of 75% and 25% respectively.
During the financial year ending 30th June 2022, the Bank posted a net profit after tax of $32.229 million, compared to $15.040 million last year.
Bank Chairman, Tom Ricketts says its pleasing to see that the Bank has performed remarkably well, and all their profits are retained and distributed to the Fijians.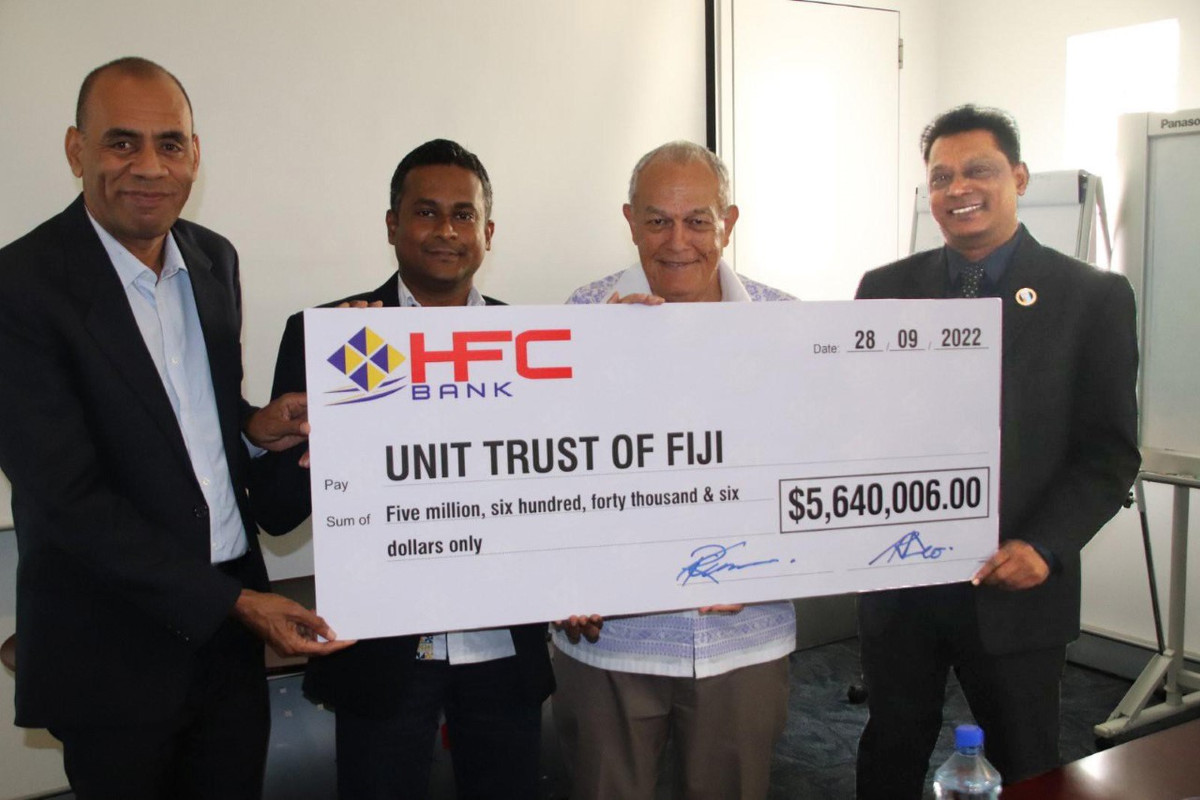 [(L-R) UTOF Regional General Manager Sakiusa Bolaira, UTOF Head of Finance & Investment Mahipriya Meddepola ,HFC Bank Chairman Tom Ricketts, and HFC Bank CEO Rakesh Ram.]
HFC Bank CEO Rakesh Ram says a profitable and a strong, stable local bank is imperative to the overall development and growth of Fiji's economy.
Ram says the overall improved performance has been underpinned by consistent growth in net lending book averaging over $100m for the last 5 years.
---
---
---
fijivillage Straight Talk with Vijay Narayan
Latest Videos
Stay tuned for the latest news on our radio stations