Get ready to dig deeper into your pockets from tomorrow as fuel prices are going up however, gas prices are decreasing.
Fijian Competition and Consumer Commission says the price of unleaded fuel is going up by 18 cents to $2.79 per litre.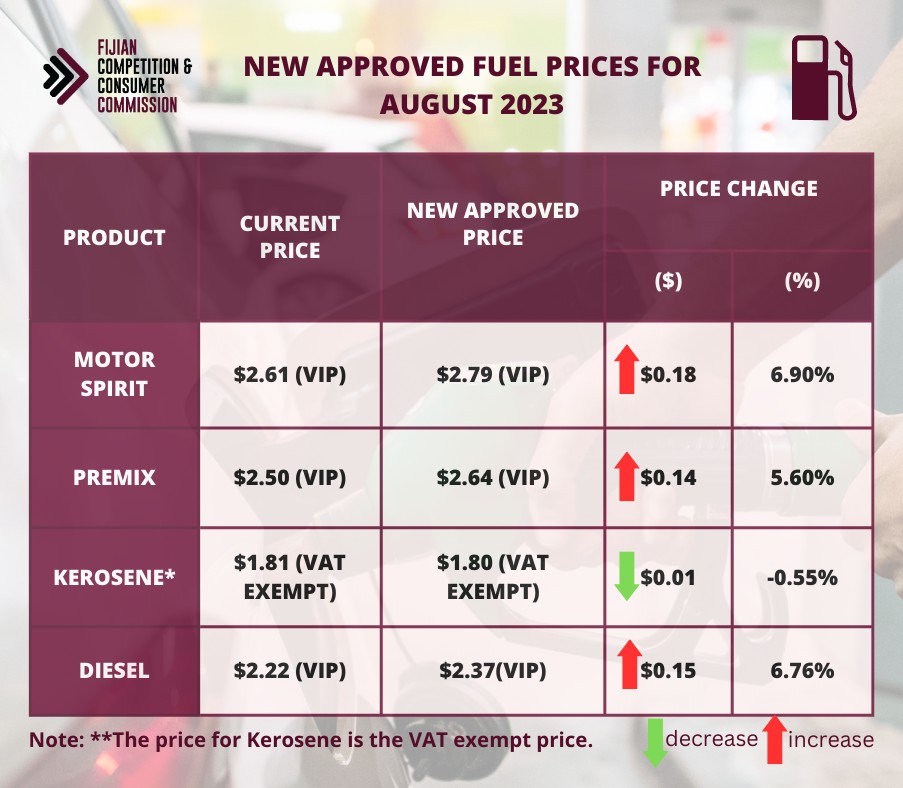 The price of diesel is going up by 15 cents to $2.37 per litre while the price of premix will be $2.64 per litre, an increase of 14 cents.
The price of kerosene will now be $1.80 per litre, a decrease of one cent.
FCCC says the price of 12kg cooking gas will go down by $1.94 and will cost $32.62 while the price of a 4.5kg gas cylinder will go down by 73 cents and cost $12.23.
LPG will cost $1.76 per kg from tomorrow.