Former Prime Minister, Laisenia Qarase has passed away.
Qarase was the sixth Prime Minister of Fiji. He served as interim Prime Minister from 2000 to 2001 and then served as Prime Minister from 2001 to 2006.
He was 79 years old.
Qarase passed away after a short illness at Oceania Hospital in Suva this morning.
He hailed from Mavana, Vanuabalavu in Lau.
He was a former Managing Director of Fiji Development Bank, served on the board of Fijian Holdings Limited, was a former Chairman of Fiji Television Limited and was also the Managing Director for Merchant Finance.
Qarase also served as a senator after being nominated by the Great Council of Chiefs.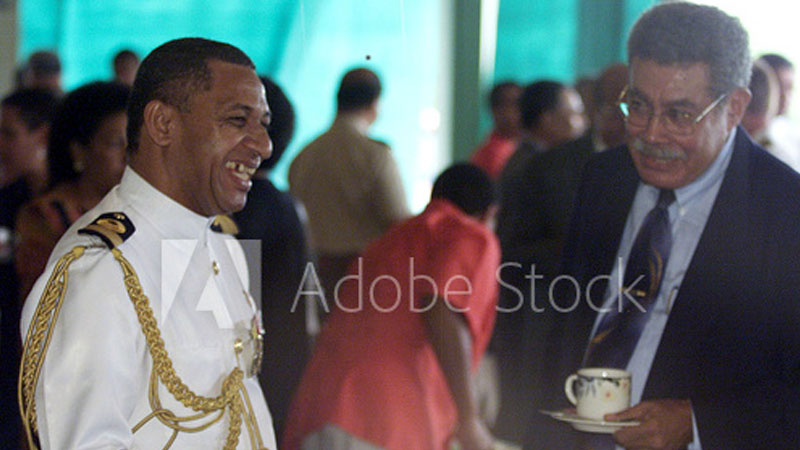 Former Prime Minister Laisenia Qarase (R) smiles as he speaks with then Fiji's military commander Commodore Voreqe Bainimarama (L) after he was sworn in as Fiji's interim Prime Minister back in 2000
After the military quashed the 2000 George Speight led the coup, Qarase joined the interim government as a financial adviser on 9th June 2000, until his appointment as Prime Minister on 4th July.
Following that, Qarase led the former SDL Party to two parliamentary elections. He formed government after the 2001 and 2006 general elections.
The Qarase led government was removed in the military takeover on December 5th 2006.