Despite the hardships brought about by the COVID-19 pandemic, floriculturist Asinate Tabua continues to thrive and was almost unaffected by its impact.
The Korotogo villager in the district of Conua in Nadroga runs a floriculture business that supplies to a nearby hotel.
She explained that she did not feel the economic impact of COVID-19 despite the closure of hotels as the churches continued to provide her with business.
Tabua says after retiring, her former employer continued to engage her services due to the demand for tropical flowers for the wedding market by tourists who opted to exchange their vows at that resort.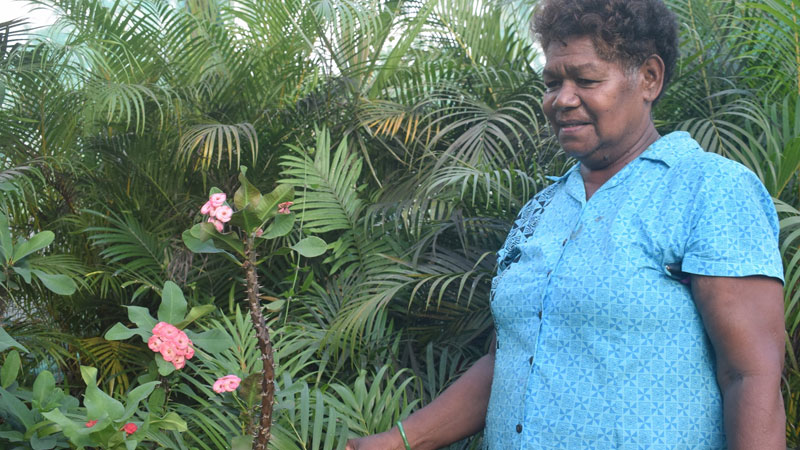 She thanked the Agriculture Ministry for their timely assistance in providing her with a greenhouse that has allowed her to expand her business.
She is encouraging women who were not in full-time employment to take up floriculture as a means to earn income.
Tabua is urging women to plan ahead and work hard so they could look after themselves instead of relying on others.
The Korotogo villager plans to build another nursery following the success of her current one, which was provided under the Ministry's Women in Agriculture program. The program supports women and women's groups for active participation in agriculture development through its first objective of commercializing floriculture for cut flowers.