People should expect possible flash flooding of low lying areas in many parts of the country from today.
A flash flood alert has been issued for low lying areas and areas adjacent to rivers and streams in Vanua Levu as a heavy rain warning remains in force for Vanua Levu, Taveuni and nearby smaller islands, Lau and Lomaiviti Group.
A heavy rain alert remains in force for the rest of Fiji.
All this rain is being brought by a trough of low pressure that is slowing moving over the Fiji group.
It is expected to affect most parts of the country till Friday.
The Weather Office says rain will become frequent and heavy from today.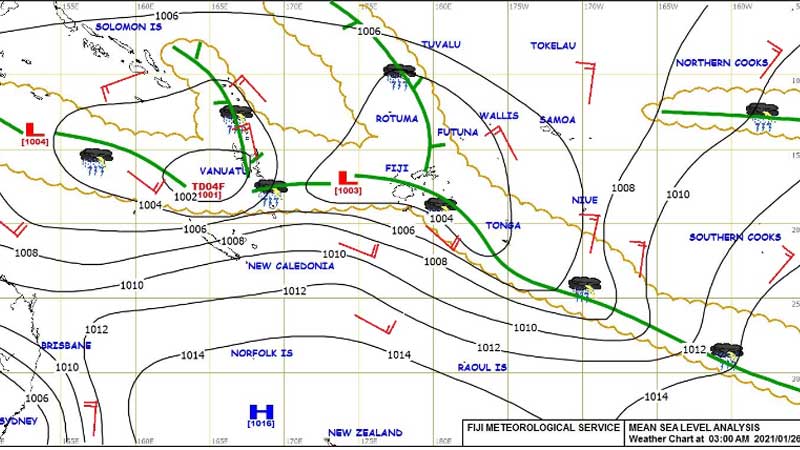 A number of low pressure systems are being analysed by the Weather Office.
The most significant low pressure system is TD04F, located just North West of New Caledonia.
A second low pressure system was analysed West of Nadi.
The Weather Office says the environment is favourable for tropical cyclone formation in our region, but the lows analysed over this area are currently not so well organised, therefore the potential for them to develop into a tropical cyclone over the next 24 to 48 hours is low.
However, there is high potential for one of these low pressure systems to move South over waters between Vanuatu and Fiji and develop into a tropical cyclone from Thursday onwards.