---
Flash flood warning for low lying areas close to streams and rivers from Ba to Rakiraki
Reports of flooding in Ba and Tavua
Flash flood warning for low lying areas close to streams and rivers from Ba to Rakiraki
Reports of flooding in Ba and Tavua
[Image: Lisi Naziah Tora Ali-Krishna /Twitter]
If you live in low lying areas close to streams and rivers from Ba to Rakiraki, be on high alert as a flash flood warning is in place for your area.
According to the Weather Office, the water levels at the Navala River, Ba River and Nasivi River are above warning level and increasing.
There is also a flash flood alert in place for low lying areas close to small streams and rivers in Viti Levu, Vanua Levu and Taveuni.
There is a heavy rain warning in place for the whole of Fiji.
You can expect periods of heavy rain until late tomorrow into early Thursday.
All this rain is being brought by a low pressure system that lies to the West of Fiji.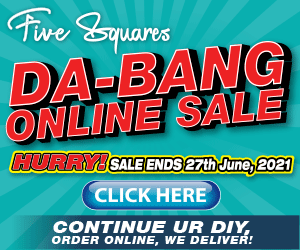 Stay tuned for the latest news on our radio stations