The Reserve Bank of Fiji. [image: file]
The Reserve Bank of Fiji says the Fijian economy is anticipated to contract severely this year due to the significant decline in tourism activity and its knock-on effects to the rest of the economy.
According to the RBF's June Review, tourism activity remains muted as visitor arrivals contracted significantly by 56.2 percent in the year to May due to the halt in international travel and tourism.
The RBF says on a positive note, the lifting of restrictions by Government will complement the "Love Our Locals" initiative announced by domestic tourism stakeholders and catalyse broader economic activity.
Sectoral performances to date remain weak as electricity, cement, gold and timber production fell up to May.
There was a -28.7 percent decline in cement production largely due to weak demand, while lower gold production (-7.6 percent) was driven by supply chain disruptions resulting from the pandemic restrictions.
There were double digit declines noted in pine wood supply (-23.9 percent), sawn timber (-50.8 percent) and woodchip production (-11.5 percent), due to subdued demand.
RBF says labour market conditions worsen while consumption and VAT collections continue to contract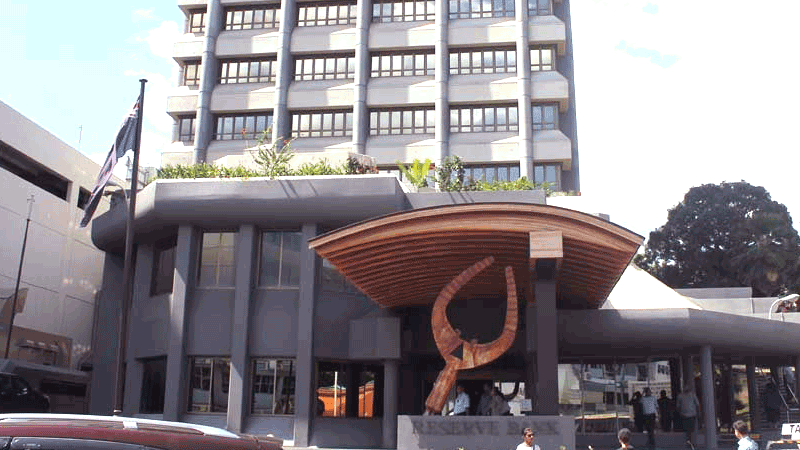 The Reserve Bank of Fiji states that overall labour market conditions have worsened due to the weakening domestic economy.
The RBF says a total of 85,959 FNPF members received around $54.2 million under the COVID-19 withdrawal scheme in phase one, while 15,920 members will be paid around $17.5 million in phase two over a period of 10 weeks.
In addition, the number of jobs advertised contracted by a significant 48.8 percent on an annual basis up to May, indicating depressed recruitment intentions and business activities.
Upto May, contractions were noted in commercial banks' new lending for consumption purposes by 20.2 percent, net VAT collections was down by 30.1 percent, as well as registrations for new vehicles were down by 45.3 percent and secondhand vehicles were down by 65.5 percent. In the same period, domestic cement sales were down by 18.8 percent and new lending for building and construction purposes were down by 28.7 percent.
Excess liquidity in the banking system remained ample at $849 million at the end of May on account of RBF's investment in government bonds, higher foreign reserves and the reduction in currency in circulation over the month.
Annual inflation fell further to -1.7 percent in May from -1.3 percent noted in April and was significantly lower than the 2.1 percent recorded in May 2019. The outcome was largely driven by lower prices for yaqona, fruits and vegetables, kerosene, petrol and diesel.
As at today, foreign reserves totalled $2.181 billion, sufficient to cover 6.8 months of retained imports.