The Fiji Airways Men's National 7s side will need to improve on certain areas such as minimizing missed tackles and scrappy play to ensure they are on track for their first-ever Commonwealth Games Gold.
Our top rugby commentator Antonio Rahiman says Fiji committed some of these mistakes in their first two games against Zambia and Canada.
He says if they don't get this right, they can go down to stronger team such as South Africa, New Zealand or Samoa.
Fiji have won two of their pool matches this morning and they will meet Wales at 12.02am tomorrow in their final pool match.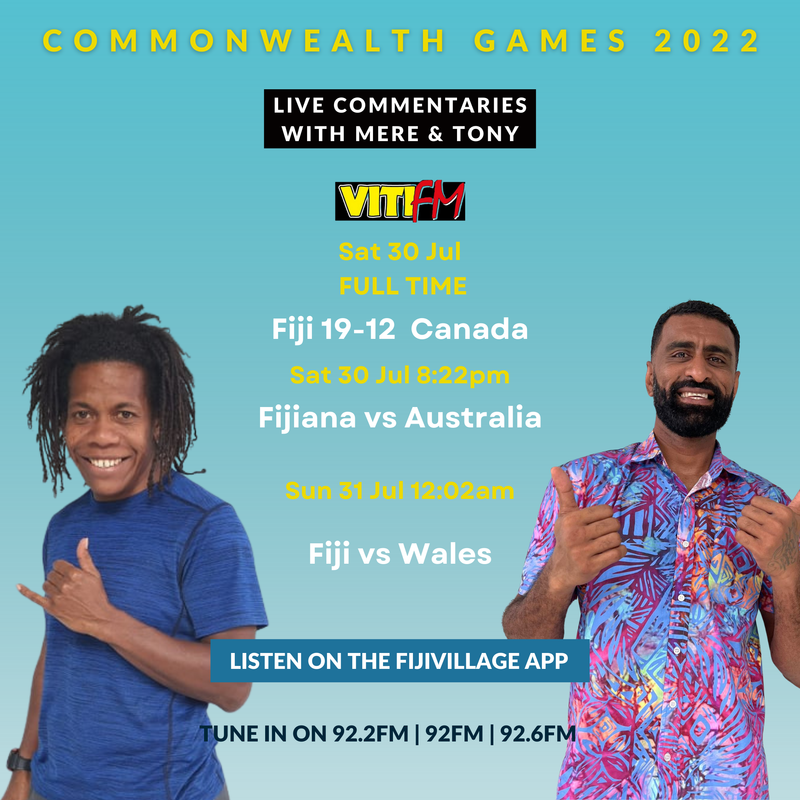 You can catch the live commentaries of Fiji's games with our rugby commentators Mere Moto and Antonio Rahiman on Viti FM on 92FM, 92.2FM and 92.6FM.
You can also download the fijivillage app to listen to the commentaries through the live radio option.