---
Fiji Disaster Relief Society in Canada donates $27,325 the PM's Rehab Fund
Fiji Disaster Relief Society in Canada donates $27,325 the PM's Rehab Fund
[Image: Supplied]
The Fiji Disaster Relief Society in Vancouver in Canada has donated $27,325 to the Prime Minister's National Disaster Relief and Rehabilitation Fund for TC Yasa recovery.
This is after a community fundraising effort using Canada's only Fijian community radio station – Radio Fiji Mirchi and social media platforms.
Permanent Secretary for the Office of the Prime Minister, Yogesh Karan has extended his appreciation to the Fiji Disaster Relief Society in Canada.
Karan has ensured them that no family and community will be left behind during the difficult and long recovery.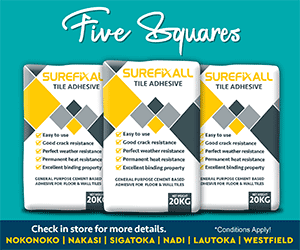 Stay tuned for the latest news on our radio stations