Fr. Kevin Barr. [Image: gettyimages]
Social justice advocate, Father Kevin Barr has passed away.
He was 84 years old.
In an official statement, the Archbishop of the Catholic Church in Fiji Peter Loy Chong said God called Father Barr into his Kingdom at 1.10 pm yesterday at The Home of Compassion.
He said he visited Father Barr at around 11 am yesterday and stayed with him with Sisters Esther Powell and Emie Francis.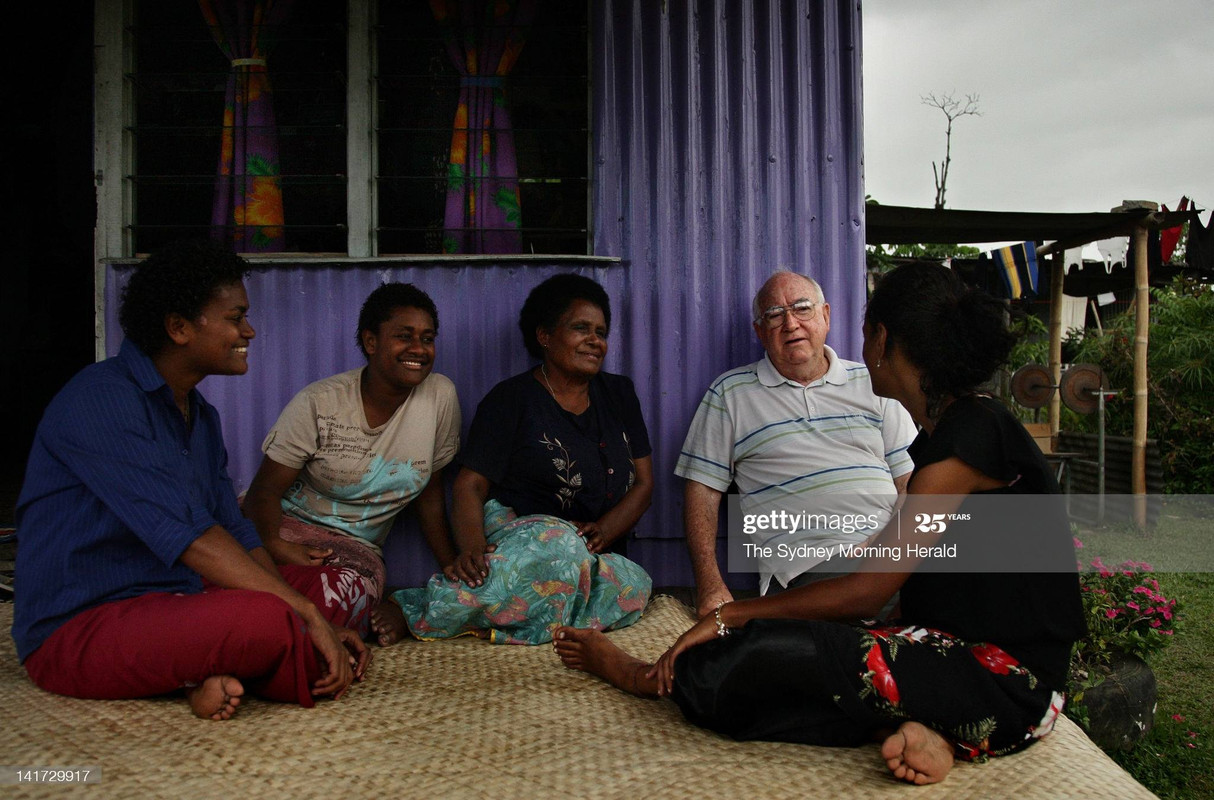 [FIJI - NOVEMBER 27: (AUSTRALIA OUT) Father Kevin Barr sits with friends in the Muanivatu squatter settlement in Suva, Fiji.  [Image: Getty Images]

Archbishop Chong says they thanked Father Barr for his service and gift to Fiji.
He thanked Father Barr for his love and service especially to the poor and vulnerable.
Archbishop Chong says the funeral arrangements will be announced later.