FNU Students Association President, Ketan Lal says today is one of the most profound moments for him because students can celebrate this event with unity and pride as Fijians and not divided into groups based on gender, religion or race.
He says this wouldn't have been possible without the great work of the Prime minister and his government who have developed the nation for future generations.
Lal highlighted this during the FNU Student Association celebration of Fiji's 50th year of independence at the Nasinu campus.
During his keynote speech, Prime Minister Voreqe Bainimarama says tomorrow marks a milestone in Fiji's history and he could not think of a better place to honour this new chapter than at the Fiji National University.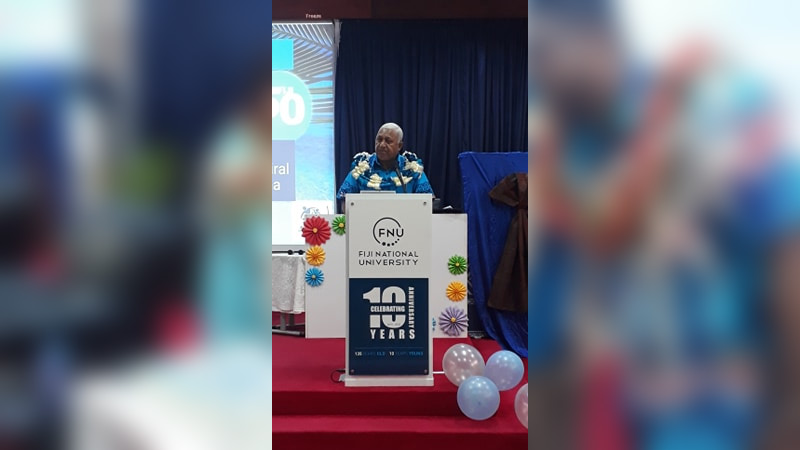 He says this year is particularly momentous as it highlights five decades of trials and triumphs for our great nation.
Bainimarama says the students are the generation that has been shaped by Fiji's independence and they are the generation that will shape where we go next.
The traditional sevusevu presentation was the highlight of the event as well as a Fijian meke performed by students.
After the formalities, students took photos with the Prime Minister before heading for lunch that was provided by the FNUSA.