Scene from the movie Extraction where Chris Hamsworth played a black ops mercenary, Tyler Rake. [image: IMDB]
Great news for Extraction fans! We are officially getting Extraction 2, Netflix announced!
Writer Joe Russo is coming back and already signed up with Netflix for a follow-up movie. Lead actor Chris Hemsworth and director Sam Hargrave are also expected to return, though Netflix is yet to release an official announcement.
In an interview with Deadline, Russo said that the deal is already closed for him to write Extraction 2. He added that they are already in the formative stages of the story.
"We're not committing yet to whether that story goes forward, or backward in time. We left a big loose ending that leaves question marks for the audience." Russo told the Deadline.
And true to Russo's word, Extraction indeed left the audience hanging. A lot of questions were left unanswered and these made the audience jump into the conclusion that a follow-up movie can be expected soon.
Director Sam Hargrave previously talked to Digital Spy and validated the viewer's theories. Hargrave admitted that ambiguity is his way of testing the audience's reaction. Hargrave said that there have been "discussions of different storylines" for an Extraction sequel.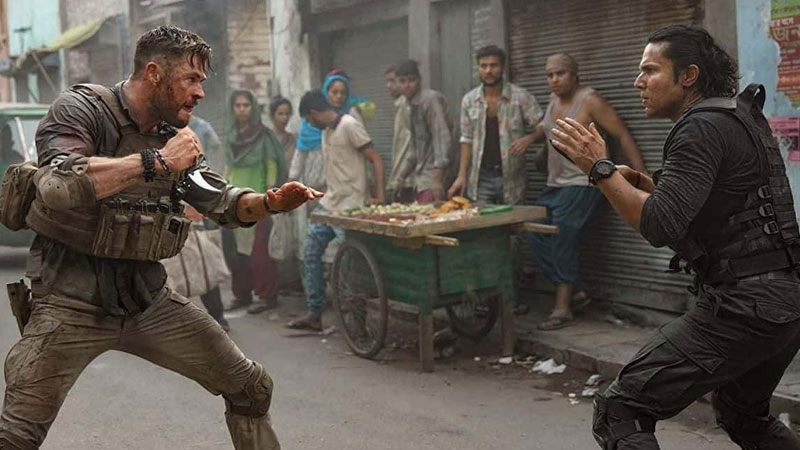 "We're all going to wait to see how fans react to the film. And based on that, there have been discussions of different storylines that could take place at different times – both forward in time and backward in time," he explained.
Sam Hagrave also said that the team is just waiting to see what happens and to see how the appetite is for these characters and this film before they would make their decisions.
There are also options that the team could take in case Hemsworth decides to say no to the Extraction sequel.
However, this is unlikely as Hemsworth already expressed his interest to play the mercenary Tyler Rake once again. In an Instagram video he posted on May 3, Hemsworth said that he'd be "pretty stoked to jump back into it."
"[There's] been a lot of talk and questions about sequels and prequels and all sorts of things and all I can say is, 'Who knows?' But with this kind of support, it's something I'd be pretty stoked to jump back into.", Hemsworth said in the video.
Chris is grateful for the massive support that the Extraction received.
"We are blown away by the response and the support, so on behalf of myself, the Russo brothers, Netflix, our director Sam Hargrave, thank you so, so much. We love you, guys." Hemsworth said on the same Instagram video. The first Extraction film premiered on April 24 and is now on its quest to become Netflix's biggest- ever film premiere. Netflix projected 90 Million households to watch Extraction within the first 30 days. Chris Hemsworth received massive praise for his acting skills and badass take on the action film.