---
Ex-smoker and cancer survivor says even if he had $1 in his pocket he used to buy cigarette and not food
Ex-smoker and cancer survivor says even if he had $1 in his pocket he used to buy cigarette and not food
Ex-smoker and cancer survivor Setareki Tuirabe.
As we commemorate World No Tobacco Day today, ex-smoker and cancer survivor Setareki Tuirabe says even if he had $1 in his pocket he used to buy cigarettes and not food.
Tuirabe says the doctors had told him that he had been suffering from bowel cancer for so long but he did not even know.
He says he regrets smoking because he was also told that cancer has no cure.
Tuirabe says before he had undergone surgery, he also asked the doctors if he will survive after that and was told that they can only take the sickness out but only God knows if he will survive.
A section of Tuirabe's large intestine was removed during the surgery and he quit smoking 6 years ago and is now cancer free.
---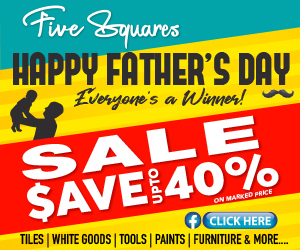 ---
Latest Videos
Stay tuned for the latest news on our radio stations