Fiji's double Olympic gold medallist Jerry Tuwai says everyone is mentally prepared as they get ready to battle New Zealand in the Commonwealth Gold semi-final match later tonight.
While speaking to World Rugby after their quarter-final win over Scotland, Tuwai says he is really excited and happy for the players.
He adds he is happy with their effort in the quarter-final and and now they are ready for the semi-final.
The Official Commonwealth Games website has now highlighted a slight change in kick-off times for tonight and tomorrow morning.
Fiji will now play NZ at 11.42 tonight.
In the other semi-final Australia will play South Africa at 12.04am tomorrow.
Looking at the quarter-final results, South Africa beat Canada 33-0, New Zealand defeated Kenya 31-0 while Australia edged Samoa 7-0.
The gold medal final starts at 8:04am tomorrow.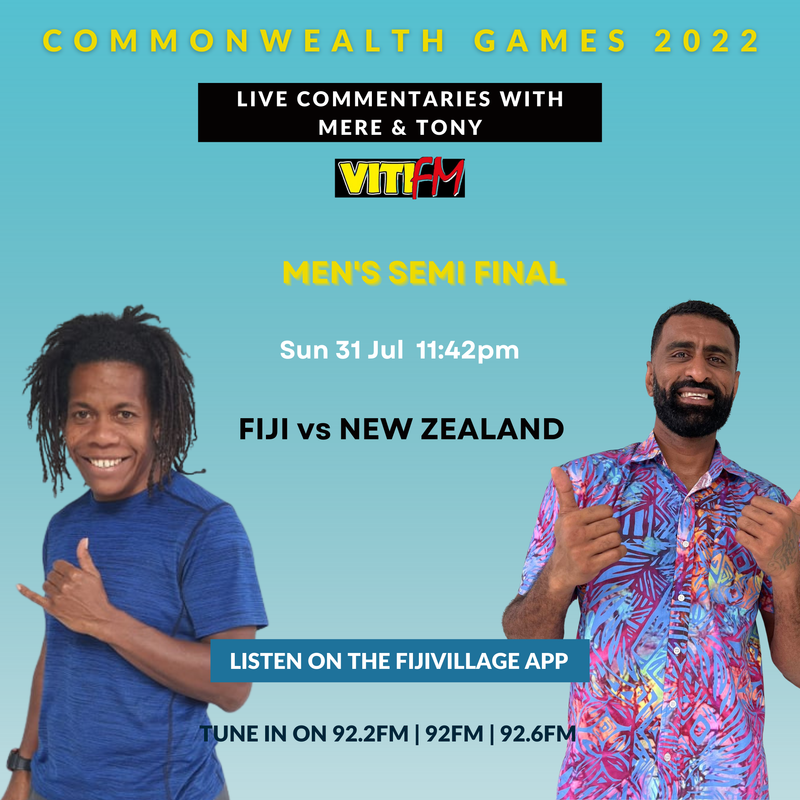 You can catch the live commentaries of Fiji's games with our rugby commentators Mere Moto and Antonio Rahiman on Viti FM on 92FM, 92.2FM and 92.6FM.
You can also download the fijivillage app to listen to the commentaries through the live radio option.