Some men raised their concerns during a consultation with the Minister for Health that women were using contraceptives without the consent of their husbands or partners, and feel that any family planning initiated by women must have their consent.
The Fiji Women's Rights Movement is concerned with recent media coverage questioning women's access to reproductive healthcare services in Fiji.
They say that of all the socioeconomic issues that this Health Ministry consultation could focus its attention on, limiting the rights of women and girls to make informed reproductive healthcare decisions was the only concern when it came to women's issues.
The FWRM questions why aren't the high rates of sexual offences, domestic violence, and sexual harassment that the majority of men and boys commit towards women and girls in this country, the key priority area of concern They also asked why aren't the men talking about the need for better access to healthcare services and resources for women and girls in their communities, and why is this consultation even given a national platform that will only perpetuate violence and discriminate against women and girls when they take proactive steps with their reproductive health.
The FWRM says when conversations around women's bodies are generated in national discussions, duty bearers such as State representatives must ensure to not further perpetuate harmful gender stereotypes.
They say Fiji has one of the highest rates of gender-based violence in the world, with more than 60% of Fijian women experiencing gender-based violence at least once in their lifetime.
The FWRM says this is not the time to fuel rhetoric around deciding how a woman makes decisions regarding her own reproductive health.
They say this is the time to take a stand against harmful rhetoric which may be used as an excuse to further perpetuate violence against women.
The Movement says women are not the property of their husbands and they should not be treated as such. They also reiterate Fiji's commitment to the Convention on the Elimination of Discrimination Against Women (CEDAW) in taking all appropriate measures to eliminate discrimination against women in the field of health care in order to ensure, on a basis of equality of men and women, access to health care services, including those related to family planning.
The Fiji Women's Rights Movement says these are concrete obligations that the State themselves have agreed to be bound by, and cannot refuse to implement.
They say everyday, women and girls are experiencing some form of gender-based violence or worse, losing their lives.
The FWRM says women and girls do the majority of unpaid care work and are employed in less secure jobs compared to men.
They say women and girls are at the frontline of the impact of tropical disasters and global pandemics. One of the leading causes of death for women is reproductive cancers and the issues are countless.
The FWRM says if men are genuinely eager to be involved from the outset, then couples' counselling is always available so that there is perspective on both sides on what family planning method to use, the rationale, symptoms and risks, and the health benefits for women in the long-term.
---
Health Minister alluded to the proven fact that any counselling that involves both partners in all family planning matters, is a good means to promote family values - Dr Fong
By: Vijay Narayan
Friday 10/06/2022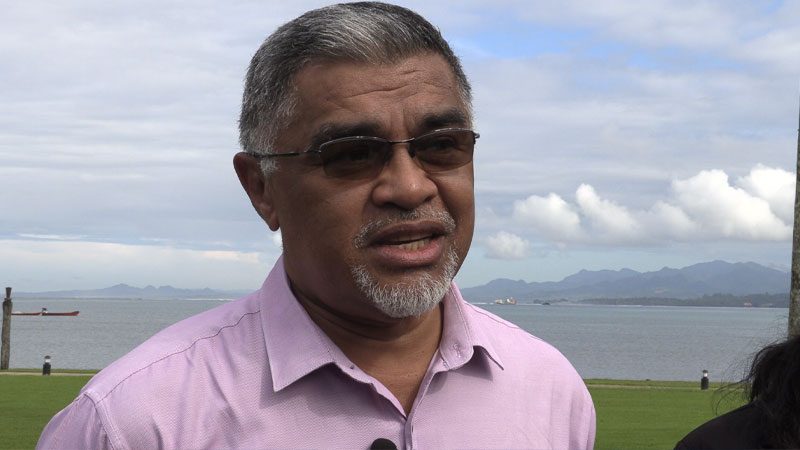 The Health Minister's response in the itaukei language was that both husband and wife should be part of the counselling process for family planning matters.
Those are the words of Permanent Secretary for Health, Doctor James Fong as he said in a statement that he wishes to correct media reports regarding concerns raised to the Minister for Health, Doctor Ifereimi Waqainabete about women acquiring birth contraceptives without the knowledge of their partners.
Doctor Fong says recordings of the discussion that took place in the iTaukei language at the Lomaiviti Provincial Council meeting in Levuka on Wednesday depicts the Nairai District Representative stressing the need for partners to know , "me rau kila vata (they should both know)" of this process.
Doctor Fong stresses that Doctor Waqainabete also alluded to the proven fact that any counselling that involves both partners in all family planning matters, is a good means to promote family values.
He says the Minister pledged to highlight this need for couples counseling to family planning medical staff and encourage the practice.
Doctor Fong says it needs to be reiterated that the discussion did not infer the need for consent from both partners however it emphasized the concept of couples counselling; a concept that is routinely promoted in family planning circles.