The Fiji Airways Men's 7s team will face New Zealand in the gold semi-final of the Commonwealth Games after they beat Scotland 34-7.
Fiji 7s team scored a total of six tries with Waisea Nacuqu scoring twice.
Sireli Maqala, Sevuloni Mocenacagi, Jerry Matana and Kaminieli Rasaku scored a try each.
Fiji thrashed Zambia 52-0 in their first game and beat Canada 19-12 in their second match.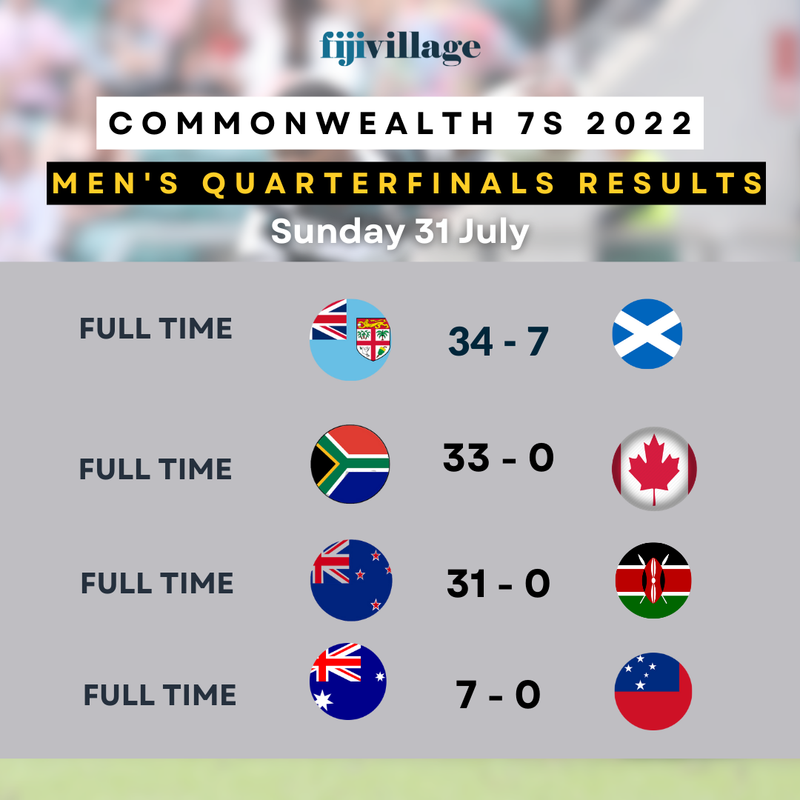 The Official Commonwealth Games website has now highlighted a slight change in kick-off times for tonight and tomorrow morning.
Fiji will now play NZ at 11.42 tonight.
In the other semi-final Australia will play South Africa at 12.04am tomorrow.
Looking at the quarter-final results, South Africa beat Canada 33-0, New Zealand defeated Kenya 31-0 while Australia edged Samoa 7-0.
The gold medal final starts at 8:04am.
You can catch the live commentaries of Fiji's games with our rugby commentators Mere Moto and Antonio Rahiman on Viti FM on 92FM, 92.2FM and 92.6FM.
You can also download the fijivillage app to listen to the commentaries through the live radio option.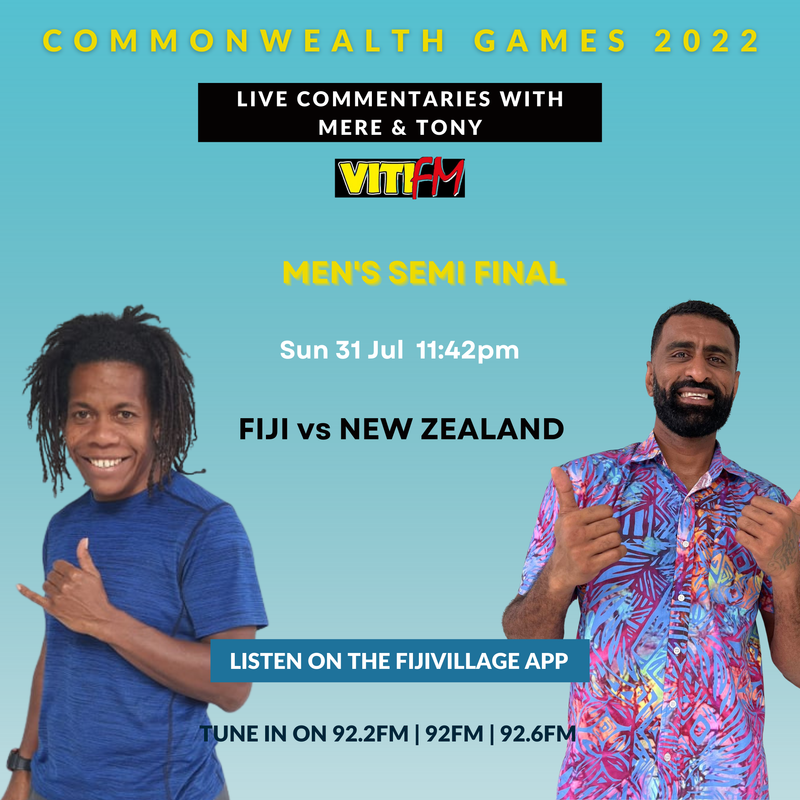 Fiji

vs

Scotland




KICK OFF!

0-0



Skipper Waisea Nacuqu scores Fiji's first try of the match!

5 - 0



Solid performance of Scotland. Fiji trying hard to get through!

5 - 0



Break from Kaminieli Rasaku! TRY!

12 - 0



Smooth pass to Sevuloni Mocenacagi and he scores!

17 - 0






HALF TIME!



Nacuqu scores his second try of the match!

24 - 0



Jeremaia Matana extends Fiji's lead!

29 - 0



Sireli Maqala gets points on the board!

34 - 0






34 - 0

Scotland gets possession trying to break Fiji's solid defense!



34 - 5

Scotland scores!



FULL TIME!

34 - 7