5th July 1985 saw the birth of Communications Fiji Limited's flagship station, FM96 – the first ever FM radio station which also saw the introduction of the first ever 24 hour radio station which was privately and independent owned.
The founder and Chairman of CFL, William Parkinson who was behind the idea and setting up of the fun-loving and entertaining youth station, FM96 and CFL as a whole, started the operation at the age of 23 from a small wooden building at Stewart Street in Suva.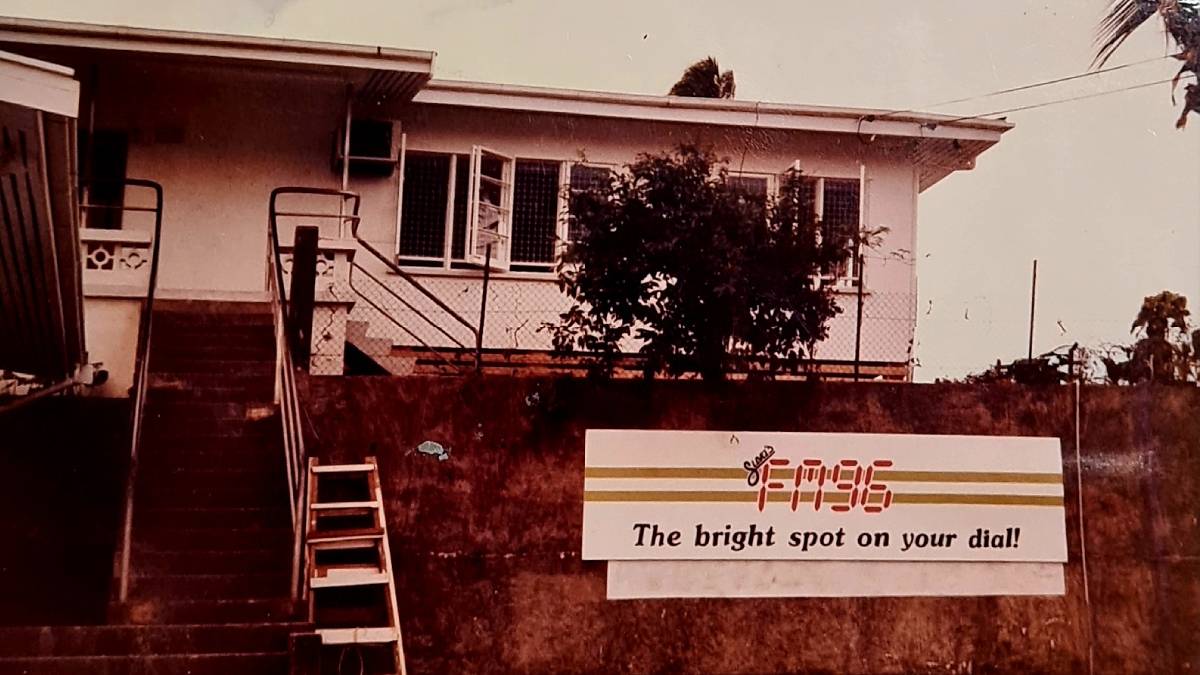 The old FM96 building at Stewart Street on July 5th, 1985
Parkinson who has been called the father of modern radio in the South Pacific says CFL continues to ensure that the interests of the youth are always taken into account through FM96.
He also says that there have been many milestones, achievements and man-made or other challenges relating to natural disasters, however the company stands strong to deliver to it's audiences through the radio stations and online platforms.
CFL owns 5 radio stations, FM96, Legend FM, Navtarang, Radio Sargam and Viti FM, website, fijivillage and Total Event Company. The company which is listed on the South Pacific Stock Exchange also owns 3 radio stations in Papua New Guinea.
You can watch the full video interview with William Parkinson on our website, fijivillage.