---
Bus operators do not condone this lack of compassion
Bus operators do not condone this lack of compassion
Association General Secretary, Rohit Latchan
The Fiji Bus Operators Association is appalled that two young students were prevented from boarding a bus because their bus cards did not appear to work.
Association General Secretary, Rohit Latchan says bus operators do not condone this lack of compassion and the association is investigating the issue.
The Association also calls on the Land Transport Authority to take action.
Latchan says on the one hand, they understand that drivers must ensure that passengers tap their bus cards and obtain a receipt at the risk of being fined, however, there are cases where discretion, empathy and common sense should be exercised to prevent a situation in which two young students found themselves alone along a busy road late in the day and far from home.
---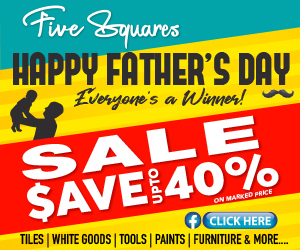 ---
Latest Videos
Stay tuned for the latest news on our radio stations