---
Break-in at Shree Sanatan Dharm Pratinidhi Sabha of Fiji Headquarters
Break-in at Shree Sanatan Dharm Pratinidhi Sabha of Fiji Headquarters
[Image: Supplied]
There was a break-in at Shree Sanatan Dharm Pratinidhi Sabha of Fiji Headquarters in Samabula last night.
The National Vice President Culture and Religion of the Sabha, Vigyan Sharma says this is the sixth break-in at the headquarters from 2015.
He says it is alleged that the thieves entered from the back window and stole $70 worth of stationary and cash.
We have sent questions to police.
---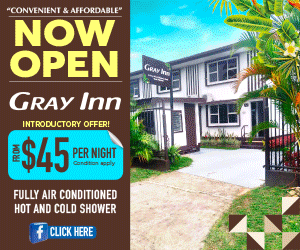 ---
Latest Videos
Stay tuned for the latest news on our radio stations