---
Australia provides further 10 million AUD for school rehabilitation
Australia provides further 10 million AUD for school rehabilitation
[Photo Credit: Bua District School]
The Australian Government has provided a further 10 million Australian Dollars for the rehabilitation of 9 schools in the Northern Division.
These schools were affected by cyclones and work on 7 schools has already started.
While speaking at the signing ceremony, Deputy Prime Minister and Minister for Finance Professor Biman Prasad says the government is thankful for this assistance and the almost $300 million in budget support in the last 3 years.
Professor Prasad says this additional funding of 10 million Australian Dollars brings the total commitment under the Fiji Cyclone Recovery Program to 28.50 million Australian Dollars.
---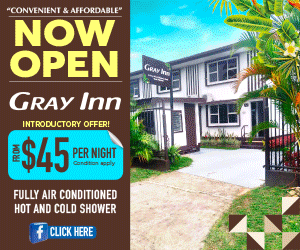 ---
Latest Videos
Stay tuned for the latest news on our radio stations