Asco Motors today presented a cheque of $7,500 to the Fiji Sports Committee for their Awards ceremony on the 25th of March.
Chief Executive Officer for Asco Motors Ronald Kumar says they recognize the importance of sports in the community and is glad to once again sponsor for the awards to build more meaningful connection with the local community.
The Acting Chairperson of the Fiji Sports Award Committee Lyndall Fisher says the awards will also focus on Fiji's sporting industry in acknowledging the most unique sports, influential, inspirational personalities, and recognizing excellence in sports.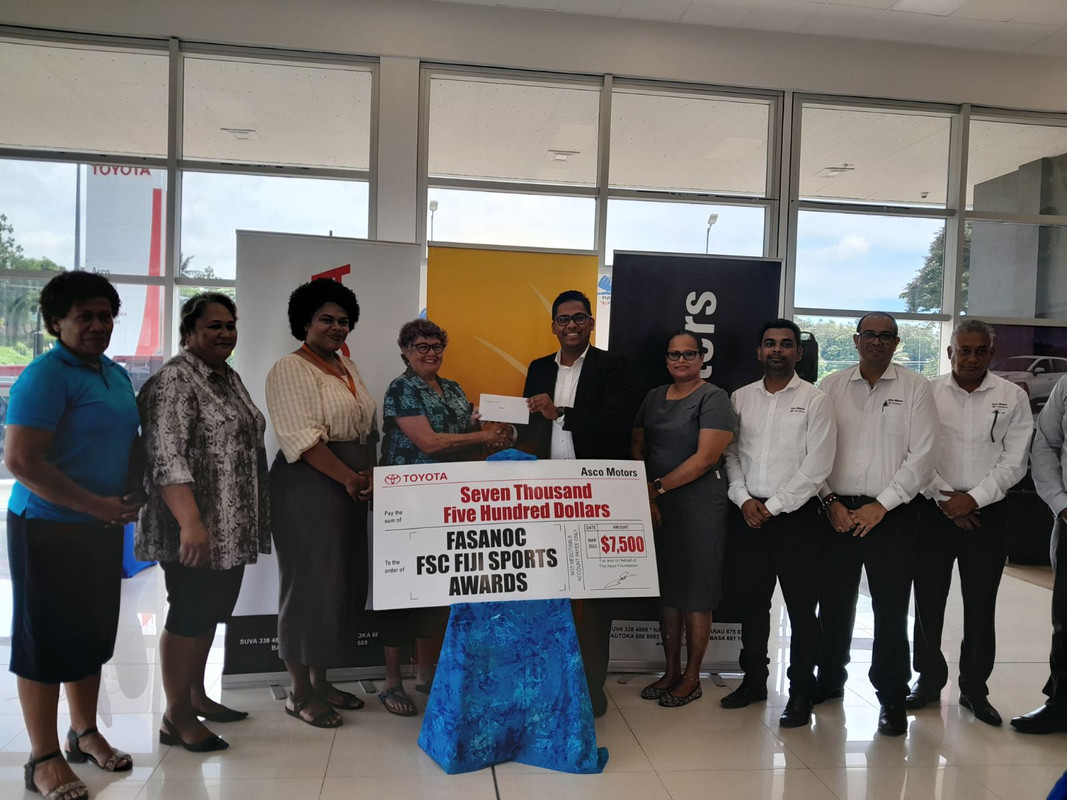 Lyndall says there are 87 nominees and 11 categories each for sportsmen and sportswomen which compromises achievements and contributions from 2020, 2021, and 2022.
She says more sponsors will be announced in the upcoming days.
The Awards will be held at the Vodafone Arena after a lapse of 3 years.