---
Around 90 schools in Fiji still face internet connectivity issue - Akbar
Around 90 schools in Fiji still face internet connectivity issue - Akbar
Minister for Education Rosy Akbar [Image: Ministry of Education]
Minister for Education Rosy Akbar says at present there are around 90 schools in remote and rural areas that still face internet connectivity issues and the Ministry is working with development partners to address this.
While launching the Commonwealth of Learning Pacific Regional Channel video-on-demand platform for Fiji, Akbar says they are mindful of the connectivity and other resource limitations that pose challenges to their efforts to provide students and teachers with online learning opportunities.
Akbar says this Channel is populated with video content that is accessible through devices with internet connectivity which provides another form of supplementary teaching resources for teachers.
The initial set of video resources available are for Biology, Chemistry, Physics and Mathematics but there are plans to include other subjects.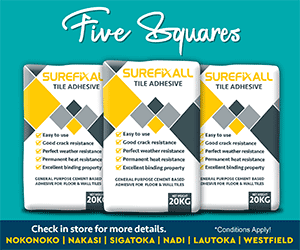 Stay tuned for the latest news on our radio stations