Grieving fans of actor Sushant Singh Rajput in Patna, India have burnt effigies of Bollywood superstar Salman Khan and Karan Johar as a means to express immense displeasure about nepotism in Bollywood.
They have taken to the streets demanding a high-level inquiry into his suicide raising slogans against Karan Johar, Alia Bhatt, and Salman Khan.
Rajput, better known for his role as Manav in Zee TV series Pavitra Rishta, committed suicide last Sunday.
According to a News18 report, these angry fans claimed that those actors who haven't come from a film family aren't allowed to survive in Bollywood.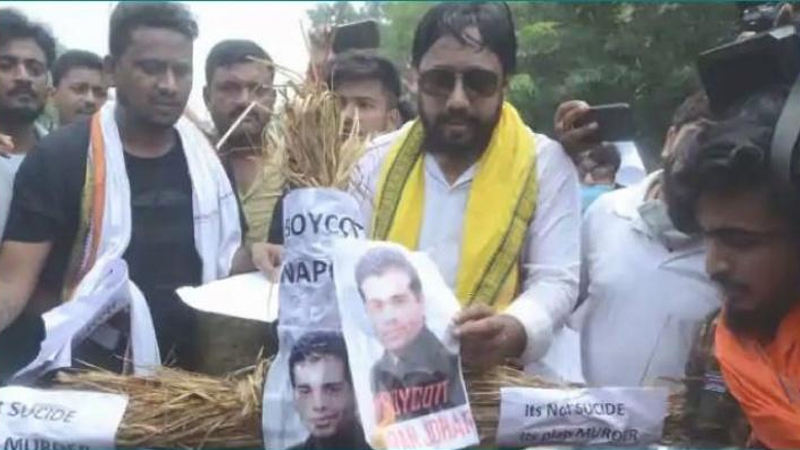 Protesters burning effigies of Bollywood superstar Salman Khan and Karan Johar
People have been quick to point out how Rajput lost 6 out of 7 films in the span of the last 6 months and how people in the industry would not recognize or work with him. Some users called out Karan Johar for only promoting star kids and being the flag-bearer of nepotism.
According to Times of India, this loss has been hard for most people to accept because Rajput was so young with so much potential and most importantly how inclined he was towards doing really good work. All he wanted to do was act.
If you need to talk to someone, you can call Lifeline Fiji at any time on 1543 if you are a Vodafone user or their landline on 132 454.
[Source: Times of India]