Vodafone Flying Fijians flyhalf Teti Tela.
Vodafone Flying Fijians flyhalf, Teti Tela says it is an honour for him to rub shoulders with the big names in the squad as they prepare to take on Tonga in the Pacific Nations Cup this afternoon.
Tela has been in impressive form throughout the Super Rugby season this year and has been given the responsibility to guide Fiji from number 10.
The 31-year-old says it is exciting for the Drua players to play with Europe based players and they are hoping for a good campaign.
Tela adds it means a lot to be back in Fiji.
In the last 6 meetings with Tonga, the Flying Fijians have won on five occasions.
Fiji will play Tonga at 3.30pm today at the HFC Bank Stadium in Suva and you can catch the live commentary on Viti FM on 92FM, 92.2FM and 92.6FM.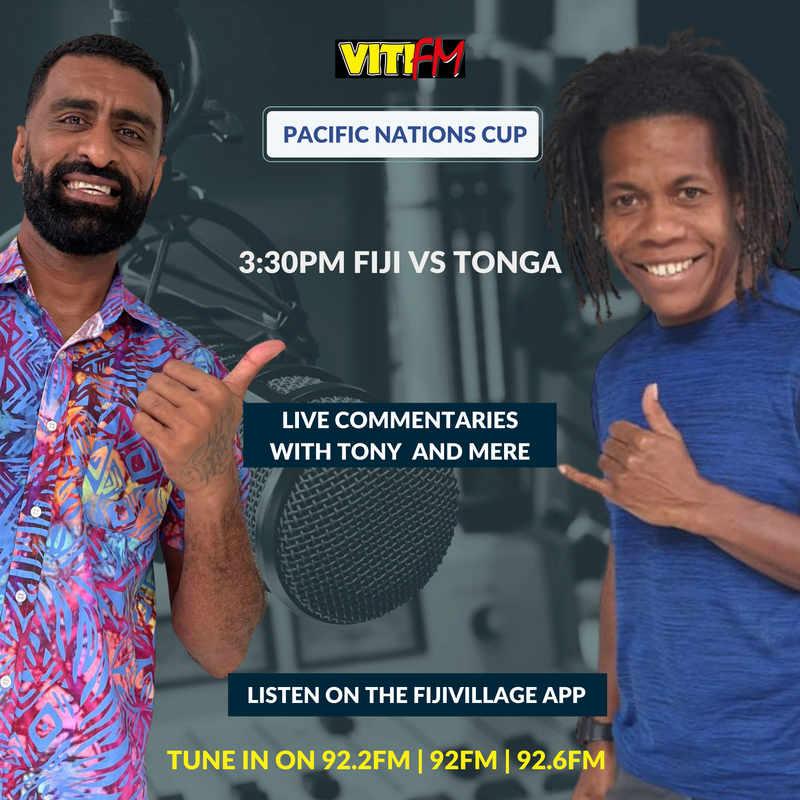 You can also download the fijivillage app to listen to the commentary through the live radio option.
Australia A will face Samoa at 1pm.
Fan turn up at the HFC Bank Stadium in support of their teams.