---
Agriculture Marketing Authority is not here to make profit and are not overcharging market vendors in Lautoka lock-down area - Reddy
Agriculture Marketing Authority is not here to make profit and are not overcharging market vendors in Lautoka lock-down area - Reddy
Minister for Agriculture Dr. Mahendra Reddy
Minister for Agriculture Dr. Mahendra Reddy confirms that the Agriculture Marketing Authority is not in the business of making profits at this time and are not overcharging market vendors in the Lautoka lock-down area.
This comes after market vendors in Lautoka said that the Agriculture Marketing Authority is increasing prices of root crops and vegetables when selling to vendors which is resulting in the high prices of vegetables and root crops at the Lautoka Market.
Dr. Reddy says these are not normal times and the Authority is solely there to ensure that those in the lock-down area have access to adequate supply of fresh produce by getting the vegetables past the border.
He says the vendors in Lautoka are increasing the prices after buying them at reasonable prices from the Agriculture Marketing Authority. Dr. Reddy says this is also happening because local vegetables are not under price control.
Source: World Health Organization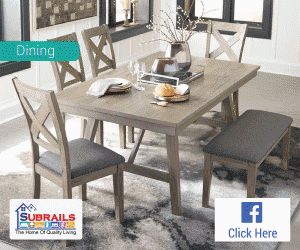 Stay tuned for the latest news on our radio stations