Top bollywood actress, Kangana Ranaut has named Indian cricket captain, Virat Kohli as the 'Panga' king of Team India.
While promoting her film, Panga which released today, she is the panga queen and the Panga king of Team India is definitely Virat Kohli.
Ranaut says Kohli is fearless and is up for any challenges that come his way.
She says this time they both will take a 'Panga' on the same day as hers will be at the theatres, and Kohli will battle it out against the New Zealand team on their home ground.
The 32 year old actress says this will be fun.
Panga is inspired from the life of a national level Kabbadi player from India which follows her triumphs, struggle and overcoming of stereotypes and reflecting upon the importance of love and family support in order to become successful.
Virat Kohli is a successful Indian batsman in the recently concluded ODI series against Australia as he clubbed 183 runs in three matches, with the help of two half-centuries.
The 31-year-old Delhi-lad helped India beat Australia in the last two ODIs to clinch the series 2-1.
He was adjudged the player of the series.
Kohli led team India and they are now scheduled to play five T20Is, three ODI and two tests on a long tour of New Zealand that concludes on March 4th.
On the other hand, Virat Kohli, who is known for his fitness standards and a disciplined diet, was on Wednesday seen relishing a 'good meal' after a gym session with his teammates KL Rahul, Ravindra Jadeja and Manish Pandey in Auckland.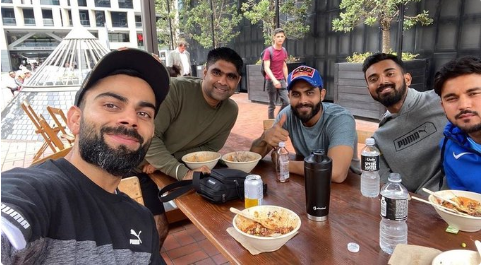 [Source: Cricket Times. Com]