Minister for Economy Aiyaz Sayed-Khaiyum. [Image: Fiji Parliament ]
Attorney General and Minister for Civil Aviation Aiyaz Sayed-Khaiyum has given parliament a summary of the number of aircraft with Fiji Airways and whether they are owned, rented or leased.
Sayed-Khaiyum says he is going over this process yet again for the benefit of the newly self-appointed aviation experts sitting across the aisle.
He says Fiji Airways has three Airbus A330 200s purchased from Airbus.
Sayed-Khaiyum says pre-delivery payments which are called deposits of 20% were borrowed from FNPF and a balance of 80% was borrowed from a consortium of German commercial banks.
He says the loans are repaid over 10 years.
Sayed-Khaiyum says one Airbus A330 300 is on operating lease from CIT for 12 years who have been acquired by Avlon.
He further says most airlines only own about 40 to 50% of the aircraft because of the pre-delivery payment deposits that have to be made in advance for the manufacture of the aircraft.
Sayed-Khaiyum says two temporary Airbus A330 200s have been rented from Etihad airlines for 4 years.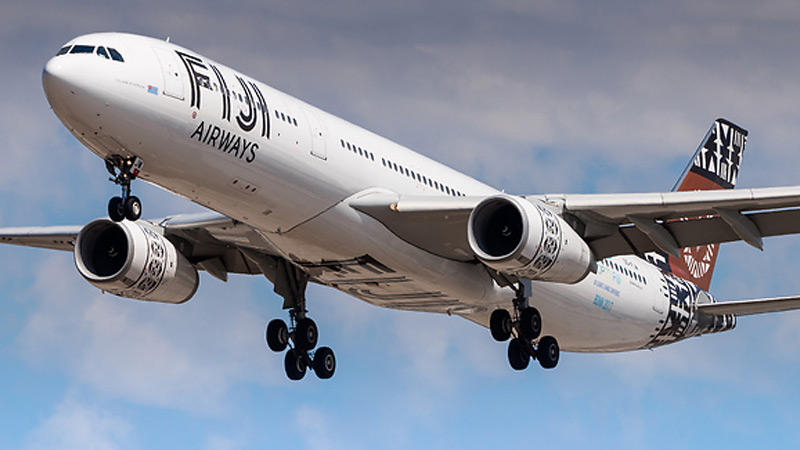 He says they will be returning them shortly.
Sayed-Khaiyum says there were two Airbus A350 900 extra wide-body aircraft recently rented from DAE for 12 years.
He told parliament that the Fiji Airways narrowed body aircraft fleet consists of five Boeing Max 8s on operating lease for 12 years.
Sayed-Khaiyum says they replaced three previously owned 20-year-old Boeing 737 800s and two rented Boeing 737 800s.
He says two Max 8s have been delivered and three deliveries are outstanding.
Sayed-Khaiyum says there were two ATR 72 600s purchased from ATR and owned.
He says 70% was financed by FNPF with a 10-year loan.
The Attorney General says one ATR 72 600 was rented from Aviation for 12 years.
He says four Twin Otter Viking was also purchased and 75% was financed by FNPF with a 10-year loan.
Sayed-Khaiyum says the decision to acquire aircraft to undertake in fleet modernisation program is supported by an independent business model review.
He says based on the business model review in 2016/2017 and later updated in 2018/2019 as well as the updated strategic growth plans Fiji Airways needed to add two wide-body aircraft in 2018/2019.
SODELPA MP Ro Filipe Tuisawau says they are for Fiji Airways and are not in parliament to undermine airline.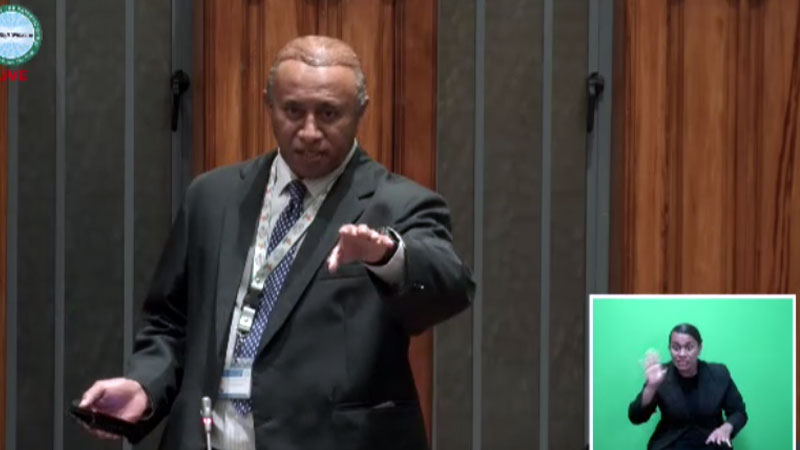 He says everything about Fiji Airways is not clear and that is why there should be a special inquiry.
NFP Leader Professor Biman Prasad says instead of explaining the process the Attorney General should table the disclosures in parliament.